Robby Messer | June 26th, 2018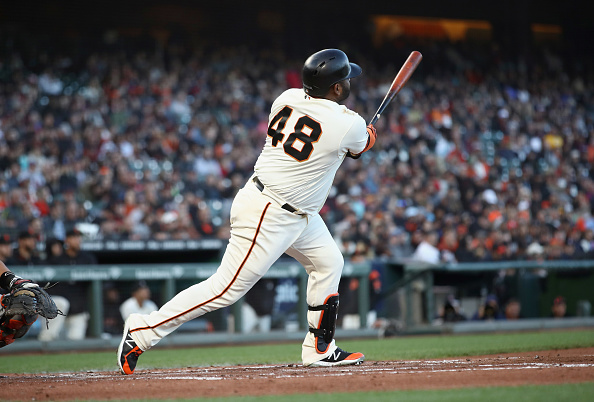 As Harry Caray used to say, "you can't beat fun at the old ballpark." That statement rings true whether you're watching a minor league game or find yourself in the comfort of a major league cathedral. Watching the game is just part of the entertainment, though. The fans can sometimes steal the show, depending on the pace of the game.
Two recent games actually had an equal share of game excitement and fan entertainment. Before going any further, I have to say there are three types of fans: those who are there to watch the game and absorb the atmosphere, those who want to tell everyone why the managers and players are doing everything wrong, and those who enjoy the game while explaining it to someone they're with.
The Critic
At a Salt Lake Bees game (they are the minor league affiliate of the Anaheim Angels), there was one fan, who made it abundantly clear he did not like the batting stance of the Bees' Jabari Blash.  To give it some context, Blash stood with his legs close together much like a 1980's Eric Davis, but Blash kept his hands much higher.  This fan made sure everyone around him knew his displeasure about the batting stance, yelling "I don't see how this guy is going to hit the ball."
What this guy didn't "see" was Blash already had 15 homers on the season.  By the end of the day, he had 17. Maybe there's a reason one guy swings a bat for a living, and the other swigs beer on the weekend. You have to feel bad for Blash, though.  He's only in the minor leagues because guys named Pujols and Trout are standing, quite firmly, ahead of him in line.
The Optimist and the Teacher
That same Bees game had another fan who just loved watching the game.  These are the best fans to have sitting next to you.  He cheered every good play, by either team and every good hit, by any hitter.  These are the fans who truly appreciate what a great game baseball is, and they aren't afraid to show it.
Finally, the third type of fan was at a recent Giants-Marlins game at AT&T Park.  Granted, there was not a full house worth of people breaking down the door to get in, but this guy was with his young son and answered every question the youngster had, from "why doesn't that team have a shortstop" (the shift was on), to "why did that guy go to the next base without the ball being hit" (he stole it, which is a rarity these days).  These are the fans who give one hope for the future of baseball.
A couple other baseball highlights from both games that are worth noting: the minor league game went to extra innings, which means a runner started on second base for the hitting team to test "pace of play" strategies.  As a baseball traditionalist, I didn't like it.  Teams should earn the win, not nearly have a run handed to them without having to get a hit. In this case, the leadoff hitter hit a double and the team added three more runs, but a run could have scored with a simple sacrifice bunt and a sac fly.
In San Francisco, Pablo Sandoval looked, and played, well.  He hit a three-run homer to get the scoring started.  His huge contract was still one of the biggest busts ever, but it was good to see him show some of his old form.
But these games were about the people watching.
And that's what's fun… people watching!
Questions and comments?
thescorecrowsports@gmail.com
Follow Us on Twitter @thescorecrow
Follow Us on Reddit at u/TheScorecrow
Follow Robby Messer on Twitter @talkoutofturn
Main Credit Image: [getty src="978194388″ width="594″ height="402″ tld="com"]