John Supowitz | April 19th, 2019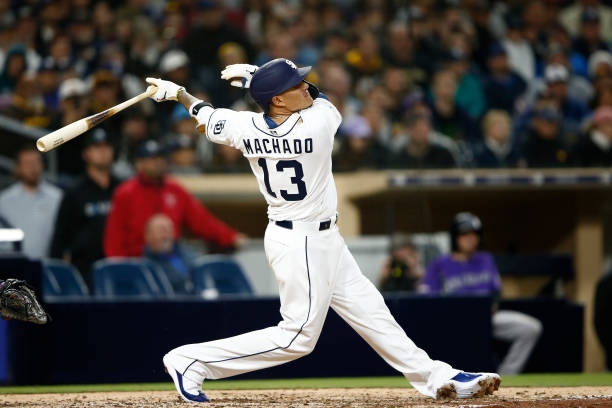 The 2019 season has some un-expected teams off to some impressive teams. Which one of these has a legitimate chance to play in October, and which are going to tap out?
Tampa Bay Rays (Current Record 14-4, +5.5 in the AL East)
Not many would have guessed the Rays would have the best record in the league, and the most games up amongst division leaders. Especially in a division with the Yankees and the defending champion Red Sox. The most significant factor to this great start is their pitching staff. They have a league-leading 2.44 ERA, second in strikeouts (169), second in BAA (.203), first in strikeout % (30.1%), second in K per 9. Their offense is not as dominant, but they do appear in the top 10 in several categories for example AVG, hits, and doubles, helping them have a best +40 run differential.
Whats helped this fast start are the opponents they have faced. Besides playing Houston to begin the season, their opponents are collectively 14 games below .500. They are also a young team; 22 of the 25 players are under the age of 30. Even with this hot start, Fangraphs projects them to win 91 games, four less than the Yankees. Although they only give them 27.1% to win the division, there's a 74.3 chance they make the playoffs.
The Rays have a great advantage to make the playoffs, maybe not win the East, but possibility host the playoff game. Their pitching staff will keep this team in contention. They should look to add some veteran bats during the trade deadline. We'll begin to really know this team when they get into more divisional play
San Diego Padres (11-8, tied for first in the NL West)
During the off-season, eyes were on the Padres to see what moves they will make to improve the team. Although they didn't make many moves, they made one of the biggest signings with Manny Machado's 10-year $300 million contract.
MLB Pipeline named the Padres the best farm system two consecutive years. Fernando Tatis Jr., MacKenzie Gore, and Luis Urias are just some of the prospects making a buzz. The baseball world was shocked when San Diego announced they were starting the season with Tatis on the 25-man roster, it shows they committed to putting the best team immediately.
Tatis Jr. is currently hitting .281 with five home runs and 12 RBI. Another rookie off to a great start is starting pitcher Chris Paddack. He has yet to factor into a decision, but he has a 1.29 ERA and strikeout-per-9 ratio of 10.3.
They also have some stars in the bullpen. Closer Kirby Yates is the MLB saves leader (9), and Craig Stammen has a 0.96 ERA.
On April 13th, the Padres had a three-game lead over the National League. Unfortunately, a three-game skid and a Dodgers' four-game winning streak has them now 0.5 games out of first.
Their big money stars are also struggling: Eric Hosmer is having a rough start hitting just .194, unable to lift the ball, he has a ground ball percentage of 49.0. Manny Machado is hitting .254 with .460 SLG, and a K% of 23.0, he's never finished a season over 20%.
The National League has a cluster of teams with a realistic shot of a playoff spot. The way too early wild-card standings have eight teams within three games of Padres. Fangraphs gives them 19.1% chance of a playoff berth. The Padres have the best outlook of any team in baseball. The youth of Tatis, Urias, Paddack, and the veterans like Hosmer and Machado, this team will be hunting for titles for years to come. They look to be the next Houston Astros and Kansas City Royals. They may miss the playoffs this year, but the future is bright for Ron Burgundy's favorite city.
Seattle Mariners (13-6, -0.5 in the NL West)

The Mariners are making the ball fly like fish at Pike Place. The team set the mark with the most consecutive games with a home run (20). Their offense currently leads the league hits (192), home runs (42), and weighted runs created (135).
The team has fallen to earth lately. Their +5.5 is now completely gone thanks to their six-game losing streak and Houston's nine-game winning streak. During this losing streak, the team is hitting .210 (previously .309), with a league-high strikeout percentage of 30.6% (previously 22.4%).
The same downward trend can be said for their players. We were all talking about Tim Beckham going deep three times against Chris Sale; his average was .386 when the team was 13-2. The last six games he's hitting .182 with one RBI. Jay Bruce is a pop or not hitter; in 72 plate appearances this year, he has 11 hits, eight of them home runs, with 22 strikeouts.
As of April 18, Fangraphs has projected Seattle to win 79.1 games, that's fourth, just ahead of Texas, and only 7.4% chance of making the playoffs. The team played well above their level to start. It would be tough, even without this streak to win more games than Houston. The Astros are the most well-balanced team in all of baseball. Seattle has a chance to compete for a wild spot, but chances are, they'll be one of the teams outside looking in come October.
Questions and comments?
thescorecrowsports@gmail.com
Follow Us on Twitter @thescorecrow
Follow Us on Reddit at u/TheScorecrow
Follow Us on Facebook at The Scorecrow
Follow Us on Instagram at The Scorecrow
Follow John Supowitz on Twitter @Imthatsupi85
Main Image Credit:
[getty src="1143327557″ width="594″ height="396″ tld="com"]