John Supowitz | April 4th, 2019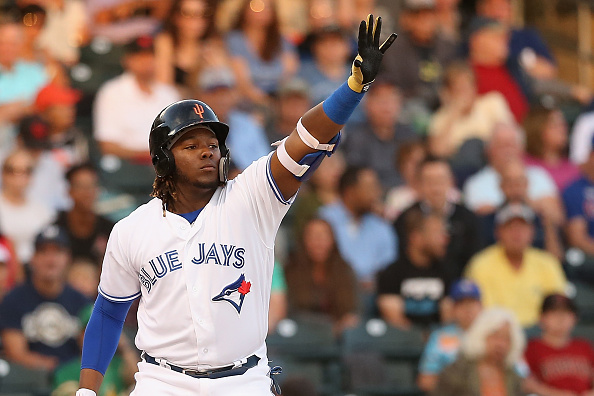 Note: I am fully aware he was injured before writing this piece.
The city of Toronto is hoping that the Leafs and Raptors are in the playoffs long into the summer because after that there will not be anything to root for.
According to Fangraphs, the Blue Jays are only projected to win 75 games and finish fourth in the AL East.
MLB Pipeline put Vladimir Guerrero Jr., son of Hall of Famer Vladimir Guerrero, as the number one prospect in baseball for the second year in a row. He was optioned to Triple-A to begin the season. I think it's essential for this franchise to put him in a Toronto uniform as soon as possible.
The Team of Past Glory Is All Gone
The Blue Jays won the AL East division back in 2015 with stars like Jose Bautista, Juan Encarnacion, Mark Buehrle, and that season's AL MVP Josh Donaldson. That team is gone; with Tuesday's trade of Kevin Pillar to the Giants, Marcus Stroman stands as the only player left from that 2015 team. From Joey Bats' bat flip to Encarnacion's chicken-wing trot, the city of Toronto hadn't seen a winning team since Joe Carter hit the biggest home run of his life. What would be better to usher in a new era than having the Blue Jays' fans find a new young player to get excited for?
He's Ready
Just a little over two weeks after his 20th birthday, and two full seasons in the minors, Vlad is ready for the big leagues. Starting in rookie ball in 2018, he quickly ascended the farm system end the year in Triple-A, and fans thought he should have been a September call up. He finished the season batting .381 with a .637 SLG, and 1.073 OPS.
A reason teams may not bring up someone like Vlad Jr. earlier; the years they can control him. Through the CBA agreement, player arbitration begins three years after his first full season and ends after his sixth season. Another factor is how many days a major league season is compared to how many days a player has must play to accrue a full season of service. According to MLB Guidelines:
"Each Major League regular season consists of 187 days (typically 183 days prior to 2018), and each day spent on the active roster or injured list earns a player one day of service time."
"A player is deemed to have reached "one year" of Major League service upon accruing 172 days in a given year."
What teams have done in the past, example Kris Bryant and the Cubs, option the player to the minors and bring him up when they cannot play one full year. This is in order to prolong the time the team has control over him.
This practice is starting to become obsolete. The Padres elected to start their top prospect, Fernando Tatis Jr. with the MLB team. Second, teams are giving extensions to their young stars, like the Yankees and Luis Severino, Aaron Nola and the Phillies, and Ronald Acuña Jr. with the Braves, rather than let them even reach arbitration.
What better way for the Blue Jays organization to show faith to the fans than have Vlad Jr., as soon as healthy and ready, to bring him to the big league ballclub, even if it's before that 173-day threshold.
There's No Other Reason to Watch This Team
If Vlad joins the Jays, it won't immediately jump them into contention, but it'll give the fans a reason to pay attention to the team.
As I previously mentioned, the Maple Leafs and Raptors are poised to go deep into their respective playoffs, fans have no reason to put the Blue Jays anywhere in their minds, and it shows.
A … rather sparse crowd for #BlueJays–#Orioles tonight pic.twitter.com/4clZZCG2BZ

— Ben Nicholson-Smith (@bnicholsonsmith) April 1, 2019
You would think you're looking at Marlins or Rays game,
This was the Rogers Centre 41 months ago:
[youtube https://www.youtube.com/watch?v=-UdsVO7HaJg&w=560&h=315]
I'm not saying the stadium will be rocking like this if Vlad is in the lineup now, but you'll get a lot more people to fill those seats.
Questions and comments?
thescorecrowsports@gmail.com
Follow Us on Twitter @thescorecrow
Follow Us on Reddit at u/TheScorecrow
Follow Us on Facebook at The Scorecrow
Follow Us on Instagram at The Scorecrow
Follow John Supowitz on Twitter @Imthatsupi85
Main Credit Image: [getty src="1058417964″ width="594″ height="396″ tld="com"]