Alex Kielar  | April 9th, 2019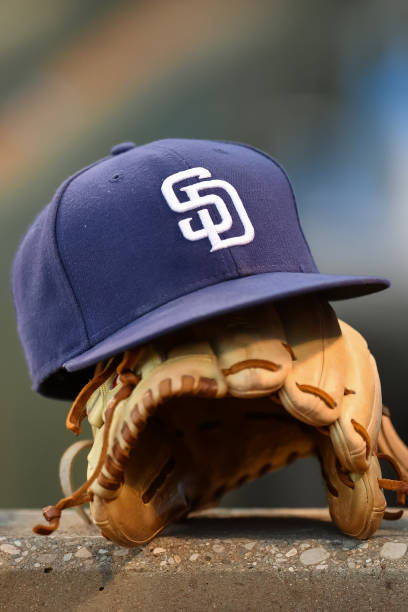 Every Tuesday we will take a look at the history of one team. You will get some background, iconic players and moments, and postseason results. To begin this series, we take a look at the history of the San Diego Padres, who have been around for 50 years this year.
San Diego was awarded a National League franchise in 1968 and hired Preston Gomez as their first manager. In the expansion draft, they selected 30 players and outfielder Ollie Brown was their first selection. Brown had played in 4 seasons for the Giants prior to this selection.
The Padres debuted against Houston on April 8, 1969, in front of 23,370 fans at San Diego and won the game 2-1.
Most Memorable Moments
In their first postseason appearance in 1984, the Padres made it to the NLCS to face off against the Chicago Cubs. The series saw some other historic moments, one being the Cubs winning their first playoff game since 1945 in Game 1 and also winning Game 2 to be on the verge of a sweep in the then Best-of-5 NLCS. The Padres would win Game 3 to stay alive and set up this historic moment. The most memorable moment in Padres history, Steve Garvey rocked a pitch from Cubs closer and 2019 Hall of Fame inductee Lee Smith over the right field wall in the bottom of the 9th inning to walk it off and force a Game 5. The Padres went on to win Game 5 to make their first World Series. Garvey was named the MVP of the series after going 8-for-20 with that home run and seven RBIs in the five games. (MLB, 2014) https://youtu.be/PMIJ3QRMQIw
Tony Gwynn is hands-down the greatest Padres player of all-time, as this also counts as one of our iconic Padres players along with Memorable Moments. It was August 6, 1999, and the Padres traveled to Montreal to play the Expos. Gwynn was one hit away from 3,000 for his career after a hit the day before in St. Louis put him at 2,999. The Padres opened Qualcomm Stadium in San Diego to let fans watch Gwynn try to accomplish the feat on the big board, with about 5,000 some fans making their way in. The fans didn't have to wait long to see history. As the second batter of the game, Gwynn lined a pitch from Expos Dan Smith into center field to become the 22nd player in major league history to reach the feat of 3,000 hits. He finished the day with four hits, and he was and still is the only player to accomplish the feat outside the United States. Gwynn had reached 2,000 hits on the same day six years earlier, that day also being his Mom's birthday, making it even more special for him. (MLB, 2014) https://youtu.be/Taw0BloL8ns
If it weren't for Mariano Rivera, the Padres would have the greatest closer of all-time in Trevor Hoffman. On September 24, 2006, in front of a packed home crowd, Hoffman got the chance to put himself in the history books. Hoffman sat at 478 saves, tying Lee Smith's record the night before. Hoffman ran onto the field, like he always did for home games at Petco Park, to AC/DC's Hell's Bells, with the Padres up 2-1. Hoffman set down the first two batters with ease, striking out Ryan Doumit and Jose Bautista. The crowd got louder with each strike and out. Next up to the plate was pinch-hitter and the National League batting leader Freddy Sanchez. Sanchez made the first hard contact of the inning, as he lined a sharp grounder between third and shortstop, but Padres shortstop ranged to his right to make a great play and threw a strike to first and give Hoffman the record. Hoffman raised his arms in celebration, a moment captured in Padres history forever.
(MLB, 2014) https://youtu.be/jKWrINmMXp8
Iconic Players
The Padres' most iconic players were involved in the above memorable moments. They weren't made on just these moments, however. The Padres also some other iconic players that are worth nothing. Let's take a look at the careers of Gwynn, Hoffman, and Dave Winfield.
Tony Gwynn
Tony Gwynn, "Mr. Padre", played 20 seasons in the Majors, all for the Padres. Gwynn only batted under a .300 average once, in his rookie year, when he had a mere .289 average, which wasn't even a full season. Gwynn was a career .338 hitter and won eight National League batting titles and seven silver slugger awards. He finished his career with 3,141 hits, which was good for 17th all-time at the time of his retirement, and now 19th. Gwynn wasn't just an incredible hitter, but he was also a great right fielder, winning five Gold Gloves throughout his career. He was selected to an incredible 15 All-Star games in his 20 seasons and will go down as one of the most consistent hitters and players of all-time. Gwynn was inducted into the Hall of Fame in 2007 in his first year of eligibility, earning 97.6% of the votes. He passed away in 2014 after a tough battle with cancer.
Trevor Hoffman
Trevor Hoffman almost never even got the chance to write his name in Padres and Major League record books. Heck, he almost didn't even get the chance to see his name on the back of a jersey at any level. Six week's after his birth, Hoffman had a damaged kidney removed and his parents were told he wouldn't be allowed to play contact sports. But then he followed his older brother into baseball and started out as a shortstop, and he hit .371 in his junior season at the University of Arizona. The Cincinnati Reds selected him in the 11th round of the 1989 draft. After struggling at the plate and in the field for the Reds Class A Affiliate, he made the switch to pitching.
During the 1993 season, Hoffman got sent over to the Padres from the Florida Marlins who had selected him in an expansion draft the year prior. The trade was a big one and was a huge risk for the Padres if Hoffman didn't pan out. They sent 1992 National League Batting Champion Gary Sheffield over in exchange for Hoffman and two other prospects. Hoffman then almost lost out on having the chance of writing his name in history again, as he injured his shoulder twice during one day at the beach, during the 1994 strike. He saw his velocity on his fastball drop from 95 to below 90, which could have ended his career as a power closer, and leave the Padres in a bind. But then, in a move that would forever change his career for the better, he adopted and perfected a changeup grip. The pitch made hitters look silly, as the fading mid-70s pitch was nearly unhittable, and his teammates nicknamed it "the Bugs Bunny pitch".
Hoffman finished his career with 601 career saves, playing for 18 seasons, 15 1/2 of them for San Diego. His career-high in saves came in the Padres National League pennant season of 1998 when he finished with a massive 53 saves, which was 2nd all-time at the time. Hoffman was selected to seven All-Star Games, six of them for the Padres, and finished with a career ERA of 2.87. He retired in 2010 and has his record 601 saves be broken by Mariano Rivera the following season. Hoffman was inducted into the Hall of Fame in 2018 in his third year of eligibility.
Dave Winfield played his first eight seasons of his 22-year career with the Padres. Winfield had an overall .284 batting average in these eight seasons with 184 home runs. His best season was his seventh season in 1979 when he drove in 118 runs and had a batting average of .308, hitting for that average for the second straight year. Winfield made the All-Star team each of his final four seasons in San Diego and won two gold gloves. Winfield went on to play for the Yankees for nine seasons, where he put up similarly impressive numbers. He was elected to the Hall of Fame in 2001 and ultimately chose to have a Padres hat be on his plaque, where he started his career. Winfield also didn't spend one day in the minor leagues before making his debut with the Padres.
Postseason Results
1984 NLCS: Won 3-2 over a Chicago Cubs
1984 World Series: Lost 4-1 to Detroit Tigers
1996 NLDS: Lost 3-0 to St. Louis Cardinals
1998 NLDS: Won 3-1 over Houston Astros
1998 NLCS: Won 4-2 over Atlanta Braves
1998 World Series: Lost 4-0 to New York Yankees
2005 NLDS: Lost 3-0 to St. Louis Cardinals
2006 NLDS: Lost 3-1 to St. Louis Cardinals
As you can see above, the Padres have only been to two World Series in their 50-year history and seemed to be very outmatched both times. In 1984, their opponent in Detroit won 104 games in the regular season with stars like Alan Trammell, Jack Morris, and Kirk Gibson. In 1998, their opponent in the Yankees won 114 games in the regular season with players like Derek Jeter, Bernie Williams, Paul O'Neill, and David Cone.
Promising Future
Now in rebuild mode, the Padres have a lot of promise going forward with young players and prospects, with also signing stud infielder Manny Machado in the offseason. They will look to make the next step within the next few years and bring a championship back to San Diego for the first time and write more history with their current core.
Questions and comments?
thescorecrowsports@gmail.com
Follow Us on Twitter @thescorecrow
Follow Us on Reddit at u/TheScorecrow
Follow Us on Facebook at The Scorecrow
Follow Us on Instagram at The Scorecrow
Follow Alex Kielar on Twitter @KielarScorecrow
Main Image Credit: [getty src="829997756″ width="396″ height="594″ tld="com"]