Jacari McRae | May 8th, 2019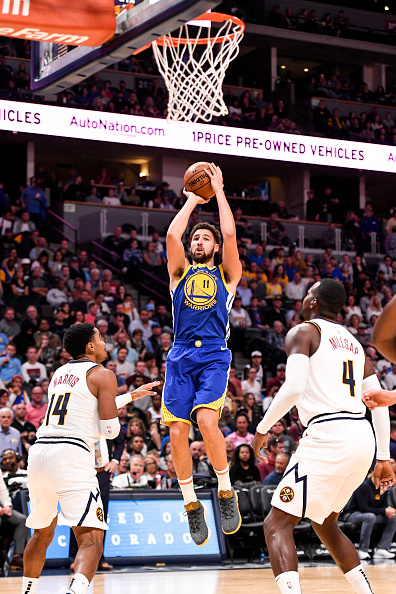 Just weeks after being linked to the Lakers vacant front-office position, Pat Riley is back in the news again. This time, according to ESPN's Stephen A Smith, for giving the Warriors advice. Smith says Riley, among others, advised the Warriors front office executives to re-sign Klay Thompson.
I'm told Klay Thompson isn't happy and here's why. pic.twitter.com/l9lELKbKCo

— Stephen A Smith (@stephenasmith) May 7, 2019
Both Thompson and Kevin Durant are expected to be free agents once the season ends. Smith says Thompson is unhappy about his role, stating the all-star guard is tired of receiving 'bread crumbs'. He also says the Warriors 'anticipate' Durant, who's been linked to the New York Knicks, will leave in free agency. With signs pointing to Durant's departure, Riley and Jerry West advised the Warriors to keep Stephen Curry and Klay Thompson together.
Why would Riley help a team that's been dominating the league? Who knows. But Riley is familiar with losing superstar talent, with Lebron James leaving in 2014. When Lebron departed from the Heat, Riley decided to build the team around Dwyane Wade and Chris Bosh, whose career was later cut short due to blood clots.
In the meantime, Riley has his own decisions to make this off-season. After the Miami Heat missed the playoffs for the second time in three years, changes are needed to improve the roster.
Questions and comments?
thescorecrowsports@gmail.com
Follow Us on Twitter @thescorecrow
Follow Us on Reddit at u/TheScorecrow
Follow Us on Facebook at The Scorecrow
Follow Us on Instagram at The Scorecrow
Follow Jacari McRae on Twitter @JMcRae23
Main Image Credit:
[getty src="1052722698″ width="396″ height="594″ tld="com"]