Jacari McRae | February 3rd, 2019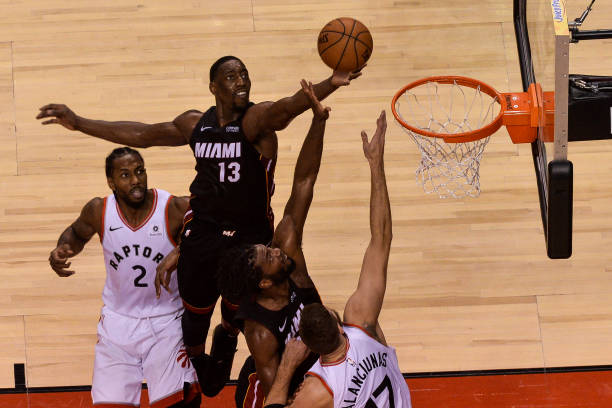 Here are my four takeaways from the Miami Heat's 95-88 loss to the Indiana Pacers
Turnovers!
Once again, the Heat struggle with taking care of the ball. When the team commits 14 or fewer turnovers, they typically have a good shot of winning. Over 14? They lose. This time, the Heat committed 24 turnovers, which led to 31 Pacers points.
Before the team heads out for its six-game road trip, they need to find a way to limit their turnovers. Especially with five of their next six games coming against teams above .500. Already offensively challenged, the Heat cannot afford to give opponents extra opportunities to score.
Whiteside Engaged 
From start to finish, Hassan Whiteside was engaged on both ends of the floor. He played with a purpose by protecting the paint, punishing the Pacers inside, and grabbing rebounds. As a result of his play, he was rewarded with fourth-quarter minutes. Whiteside closed the night with 19 points and 14 rebounds.
When he's this active and engaged, the coach has no choice but to leave him out there until he's ready. Hopefully he keeps this up throughout the rest of the season.
K.O. Had His Moments 
It was the second consecutive solid performance for the Heat's backup big man Kelly Olynyk, who previously was left out of the rotation until Derrick Jones Jr.'s knee injury. In the first half, Olynyk scored 11 points on 4-5 shooting. He finished the night with 14 points and seven rebounds.
https://twitter.com/MiamiHEAT/status/1091874584729698304?s=19
With Jones Jr. out for a while, Olynyk will remain in the rotation. While he's not the defender that Jones is, Olynyk provides shooting and playmaking for the Heat's second unit.
Lack of Communication
For a team that's been together for a while, they seem to lack communication. On one play in the first quarter, there was a miscommunication between Josh Richardson and Justise Winslow that led to a Bojan Bogdanovic layup, leading to a timeout by an angry Erik Spoelstra. On another play, Winslow took a knee to the thigh on a very hard but legal screen by Domantas Sabonis. Had Whiteside warned Winslow about that screen, he would've been prepared for it.
Next up: Heat at Blazers. Game tips off Tuesday at 10:30pm eastern time.
Questions and comments?
thescorecrowsports@gmail.com
Follow Us on Twitter @thescorecrow
Follow Us on Reddit at TheScorecrow
Follow Jacari McRae on Twitter @JMcRae23
Main Credit Image:[getty src="1079388442″ width="594″ height="396″ tld="com"]