John Wagner | January 19th, 2019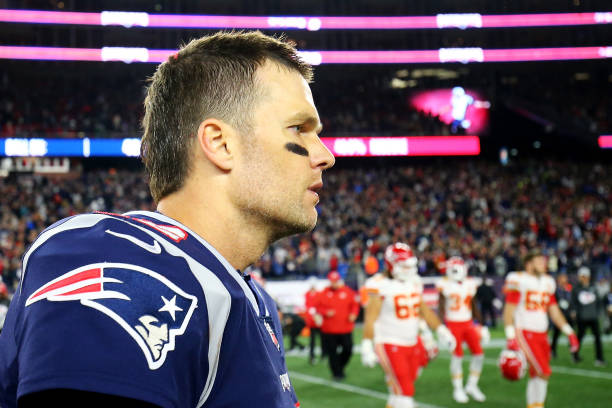 Brady vs Manning. Brady vs Rodgers. Brady vs Manning (again). Brady vs… Mahomes? Let's just say this. Patrick Mahomes is 18 years younger than Tom Brady. That's a player about to be drafted into the NBA difference in age. This will be one of the most interesting championship rounds in recent history. It's the young buck Patrick Mahomes trying to come in and take the reigns of the AFC from the man who's reigned supreme of the AFC since 2001. It's a shifting of times as quarterbacks like Mahomes, Baker Mayfield, DeShaun Watson, and others start to emerge as the future leaders of the new NFL generation as quarterbacks like Drew Brees, Brady, Manning, Philip Rivers, and Ben Roethlisberger start to reach the twilight of their careers. Brady vs Mahomes is just the story behind this game, but in all reality, these two teams are playing for one thing and one thing only. A chance to play in the Super Bowl.
The matchup for Brady on the defensive side of things might be a little scary as the Chiefs have one of the best blitzing teams having a league high in sacks while Brady, on the other hand, is the league's worst quarterback against the blitz and his receivers have been getting open none of the time. This has been quietly one of Brady's best seasons, as receivers have struggled to get open all season. Recently this Chiefs defense has gotten a spark, shutting down Andrew Luck in the divisional round as they got to him three times for sacks against what is arguably the best offensive line in the NFL. Brady could have a rough game going into Arrowhead on the offensive side of the ball.
Patrick Mahomes has been plastering his name on the streets of Kansas City and it rings MVP. He's really done it all this season becoming one of two players to reach 50 touchdowns and 5,000 yards in NFL history as a first-year starter. Defenses haven't figured him out and the Chiefs haven't scored under 26 points one time this season. This game looks to be one of disaster for the Patriots as they seem outmatched in every position but I am never going to be one to doubt Brady in the AFC Championship and he has eight Super Bowl appearances to back that up. I also don't have trust in Andy Reid and Bob Sutton. Not collectively, against Bill Belichick. At the end of the day, this is where Brady and Belichick shine. I think the story is too perfect for an ending to the most improbable and compelling story. I think Mahomes and Co. get it done sooner rather than later, but you can't doubt Brady and I won't doubt Belichick's game plan and Brady doing what Brady does until he gives me a reason not to. This Chiefs team is bright and has so much potential. They're poised for many Super Bowl runs. This just might not be it. I got the Pats winning with a lower scoring game due to weather at a 27-21 finish. I think Andy Reid's clock management is going to come into question again. This is his time to prove himself. If he can win this game in a close battle. My whole perspective changes.
Questions and comments?
thescorecrowsports@gmail.com
Follow Us on Twitter @thescorecrow
Follow Us on Reddit at u/TheScorecrow
Follow John Wagner on Twitter @FCS_Wags_
Main Credit Image:[getty src="1063486884″ width="594″ height="396″ tld="com"]