Daniel Corrigan | March 22nd, 2019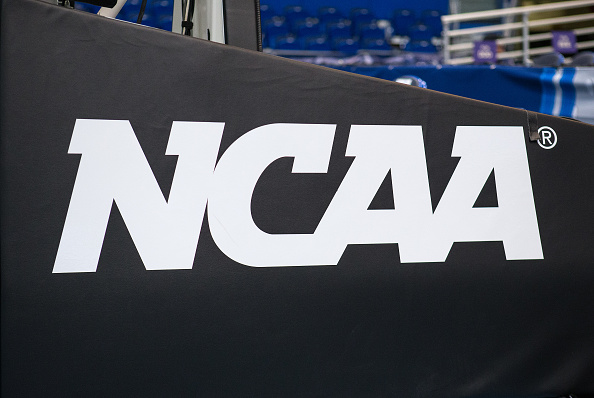 The Transfer rules have always been weird. Coaches can leave programs whenever they want to seek "better opportunity" but when an athlete does it, they are "selfish" and they lack "competitiveness." Also, unless the NCAA permits it, the athlete needs to sit out a year.
With the news that Tate Martell, who transferred from Ohio State to Miami University because of the transfer of former number-one recruit, Justin Fields from Georgia to Ohio State. Martell was granted eligibility for the upcoming 2019 season.
Martell must have abused the system using the Urban Meyer and Zach Smith scandal as reasons why he transferred. In my opinion, he knew that Fields is a better player and was tired of not playing. Fields' eligibility was also in question because of the transfer rules. He claimed he felt uncomfortable because of racial slurs that were shouted at him during a game.
Martell will now be the poster boy for NCAA transfer reform. He beat the system. The NCAA already modified their system by allowing athletes to leave their situation due to  "documented mitigating circumstances that are outside the student athlete's control and directly impact the health, safety, and well-being of the student-athlete."
The NCAA sucks. Everything they do sucks. They make millions off these kids while they can't make money off themselves or talk to certain people, or even receive items from certain people. Don't give me this "free education" crap. If that is your response to the NCAA's bull-sh*t then you just don't get it.
The NCAA likes to make you think that the Student-athlete life is so awesome because of the "opportunities." They even put out this neat "totally legit and not bogus" day-in-the-life of a student-athlete commercial.
Student and athlete — a day in the life. pic.twitter.com/KBLa1gBLnq

— NCAA (@NCAA) March 17, 2019
C'mon. This looks more like a day with an intramural student-athlete. But back to the transfer situation. We are now closer than before to a "free agency" type situation. Players should have their rights to play where they wish. They should not be punished for leaving a situation where they won't succeed.
Everyone 50 years and older are furious at the lack of  "competition" today. Yes, you should want to compete. But let's look at Martell's situation. He has a natural athletic gift to play quarterback. In the professional world, there are only 32 spots. Martell has a chance to make millions from this gift. The only way he can do this is by playing. He was not going to play at Ohio State so he left to find some playing time. If you have a chance to make millions, even if it is such a small chance, you do everything you can to earn that.
You should always have great pride with your team. Yeah! Rah Rah! Go Team! That kind of stuff. But at the end of the day, its all about you and the future that you make for yourself. If it comes down to a choice between team spirit and millions of dollars, what do you think the 20-year-old athlete will choose?
Questions and comments?
thescorecrowsports@gmail.com
Follow Us on Twitter @thescorecrow
Follow Us on Reddit at u/TheScorecrow
Follow Us on Facebook at The Scorecrow
Follow Us on Instagram at The Scorecrow
Follow Daniel Corrigan on Twitter @Corrigan_Tweets
Main Credit Image: [getty src="1131937594″ width="594″ height="398″ tld="com"]