Joel Dorcas | February 26th, 2019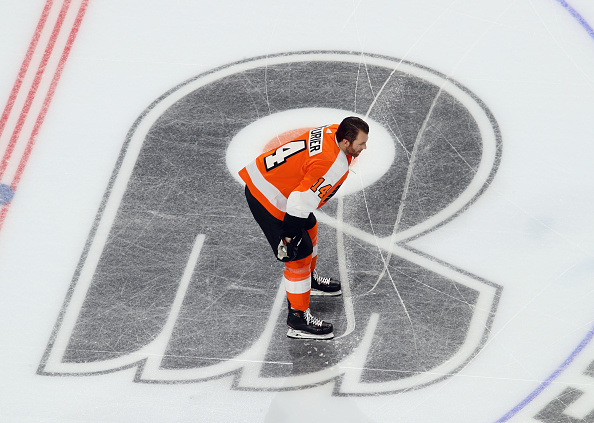 The trade deadline has come and gone with some notable names being shipped to teams that are all in to make a push towards a championship. We have our typical full offering of games for Tuesday, some of which feature players involved in the deadline day deals. San Jose at Boston, Buffalo at Philadelphia, Ottawa at Washington and Pittsburgh at Columbus all should be on your radar.
At the Core
Alex Ovechkin W WAS $7,700
This is a good night to pay up for Ovie. The Caps draw the woeful Sens who have given up 41 goals in there last 12 games and are playing with a depleted lineup full of inexperienced players. Washington has lit the lamp 42 times in there last 13 games and are led by the great eight. Over his last 10 games, Ovechkin has seven goals, seven assists and 47 shots on goal.
Matt Duchene C CBJ $7,200
Duchene is in the midst of having himself a career season, he can only get better now that he is playing with a more talented team than his previous team, the Ottawa Senators. The Jackets are in the midst of battling it out for a playoff spot, included in that battle are tonight's opponent, the Pittsburgh Penguins, who just can't sustain a steady stream of wins of late(5-5-2 in there last 12 games). Duchene is centering Columbus' first line between ultra-talented forwards Artemi Panarin and Cam Atkinson, the Penguins have struggled all season defensively this year(21st, 3.11 goals against per game). They will have their hands full in this one.
Jake Debrusk W BOS $5,200
This is a core/value hybrid play. With David Pastrnak supposedly still out, Debrusk will see first line power play minutes. Of late, with Pastrnak out, Debrusk has found his offensive game, in his last five games he has four goals, three assists and 15 shots on goal. It should be noted, the Bruins are red-hot this month with no regulation loses (9-0-2) and 36 goals in 11 games.
Sean Couturier C PHI $6,400
The Flyers are still playing at a high level even though the playoffs may be just out of reach. They are 7-3-1 over there last 11 games, tonight they host a struggling Buffalo Sabres squad who have perhaps played themselves out of playoff contention going 4-5-2 and giving up 39 goals over there last 11 games. Couturier has been the Flyers best player of late, he has five goals, 10 assists, 29 shots and 10 blocks over his last 10 games.
Stacks
Washington Capitals-Ovechkin(W), Carlson(D), Vrana(W), Wilson(W)
Philadelphia Flyers-Couturier(C), Voracek(W), Lindblom(W), Patrick(C)
Columbus Blue Jackets-Panarin(W), Duchene(C), Atkinson(W), Jones(D)
Value Play
Charlie McAvoy D BOS $4,600
McAvoy, since returning from injury, has been a big reason for the Bruins success. He is playing more minutes and blocking more shots over the last 10 Bruin games than the more expensive defensemen Torey Krug (pointwise, he only trails Krug by two over that span).
Oskar Lindblom W PHI $4,100
Lindblom finds himself on a very effective line with Sean Couturier, who is red hot of late, and ultra-talented winger, Jacub Voracek. Lindblom has been chipping in returning good value at an affordable price tag, he has three goals, two assists, and a team-leading 18 shots on goal over the last five Flyer games.
Justin Shultz D PIT $3,900
The Penguins continue to suffer the injury bug to there defensive unit. The latest to go down is Kris Letang who is out short term with a neck injury. Olli Maatta and Brian Dumoulin are still out with there ailments. Shultz will get a bump in minutes and will slot in the first power play unit. Marcus Petterson at $3,100 is also a viable play at defense.
Follow Us on Twitter @thescorecrow
Follow Us on Reddit at u/TheScorecrow
Follow Us on Facebook at The Scorecrow
Follow Us on Instagram at The Scorecrow
Follow Joel Dorcas on Twitter @Joel_Dorcas6
Main Image Credit:
[getty src="1091395500″ width="594″ height="423″ tld="ca"]