Joey Ricotta| April 15th, 2019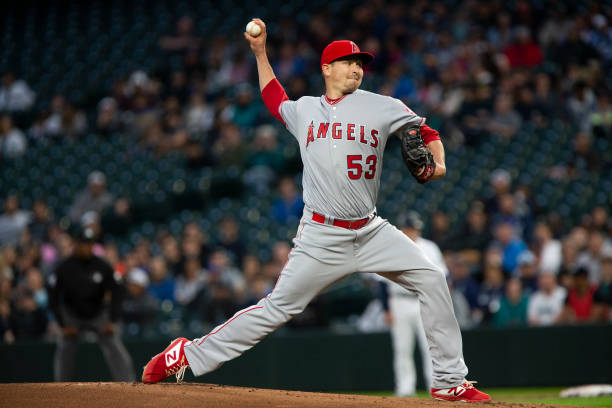 Going with a different strategy today, I'll be spending down in most lineups at both starting pitcher spots on DraftKings tonight. Too many of the good high priced options have difficult matchups and this will help to avoid an implosion. If you're playing on a site like Fanduel, it might make more sense to just go ahead and spend up for a guy like Trevor Bauer. With that said, let's take a look at some of the players to target for tonight's games that could potentially bring home the bacon.
Pitching
Yusei Kikuchi ($7.7K on DK and FD)
The Indians lineup isn't scaring anyone at this point. Lindor is still out, Ramirez is scuffling, and the rest of the lineup has been mediocre at best. Jason Kipnis is expected to be activated, but it'll be a difficult lefty-lefty matchup for him if he gets the start. Kikuchi is a rookie left-hander that has good stuff. The Mariners have been patient with his pitch count and even pulled him from his last start because of calf cramps. It seems like that was just a minor issue and he is ready to go for the game against the Indians. Cleveland has the second highest K rate in the league to this point, striking out at a 27.4% clip. They are batting only .200 against lefties with an ISO of .083, which is the fourth lowest rate in the league. I like Kikuchi on DraftKings even if the win isn't guaranteed against Trevor Bauer.
Trevor Cahill ($7.1K on DK and $7.7K on FD)
Cahill pitched pretty well last season, and so far this season. He doesn't have huge strikeout upside but has a serviceable 8 K/9 rate. The wind is expected to be howling in from right field in Texas and most of the batters that wreak havoc in the Rangers lineup hit from the left side of the plate. If the wind is blowing in over 12 miles per hour, I think Cahill can limit the damage and pick up the win tonight. The Rangers have struck out at a 27.6% rate against right-handed pitchers and they have the third highest BABIP against them. It's only a matter of time before .252 average sinks even lower.
Other Targets: Trevor Bauer, Joey Lucchesi, Luis Castillo, Matt Shoemaker, Yu Darvish
Locks
1B Justin Smoak ($4.1K on DK and $3.2 on FD)
I usually prefer lining Smoak up against right-handed pitchers, but he is more than capable against lefties as well. Martin Perez is not good and really struggles against right-handed batters with a career .352 wOBA. Smoak should be hitting in the middle of Toronto's order and is 7 for 18 lifetime with 3 extra base hits and 4 walks against Perez.
2B/OF Whit Merrifield ($4.6K on DK and $4.3K on FD)
After his crazy hit streak was snapped, Merrifield is still as good of an option as any at the second base or outfield position tonight. He'll be going up against Ervin Santana in what should be a cold weather game in Chicago. Normally we would be targeting pitchers in games with this type of atmosphere, but the quality of pitching is not there and it is a good hitters park. I expect both sides to put up some runs and Merrifield to be a key reason why.
3B Yoan Moncada ($4.8K on DK and $3.7K on FD)
Moncada has opened up the season raking. He's hit safely in 11 of his first 14 games and is batting .328 with 3 homers and 13 RBI. His strikeout rate is down nearly 10% and most of his damage has come against right-handed pitching. He's hitting .350 against righties and all three of his home runs have come against them. Heath Fillmyer is an unproven young right-hander getting a chance to start for the Royals. He struggled mightily his first time out this season, giving up 5 earned runs in only 3 innings of work.
OF Eloy Jimenez ($3.9K on DK and $3K on FD)
Heath Fillmyer has struggled against both sides of the plate, but even more so against right-handed hitters. In fewer innings pitched against them, he has given up more home runs. He also has a wOBA of .348 against them, compared to .299. Eloy is a budding superstar that is bound to have some struggles as his rookie year rolls on. But I fully expect him to have some huge games like his two-homer one Friday night versus the Yankees. My plan will be to use him when he's in good spots before his salary reaches the mid $4,000 range.
Stacks
KC @ CWS
Both sides from this game seem like viable options to stack. Both pitchers are capable of giving up a lot of runs and Vegas has the Over/Under set just under 10 runs.
STL @ MIL
Both sides of this game as well. The one thing guaranteed with this one, the wind will not be an issue. This is a great hitters park, and even more so for left-handed hitters. I have very little faith in either starting pitcher. Freddy Peralta had a great start sandwiched in between two games he couldn't get past the 4th inning. While Dakota Hudson has yet to make it through 5 innings.
Joe Ricotta has been playing fantasy sports for a little over 10 years. Ricotta began playing daily fantasy shortly after its inception. He has taken down a few large field tournaments and regularly cashes in his head to head matchups. This is not to say that he always will, but he always has a reason behind his lineup constructions. Fanduel pricing has been included but for all intents and purposes, the article was based on DraftKings research. The main slate of games beginning at 7:05 EST were the ones addressed. Recheck starting lineups and weather concerns before the games start and make changes accordingly.
Questions and comments?
thescorecrowsports@gmail.com
Follow Us on Twitter @thescorecrow
Follow Us on Reddit at u/TheScorecrow
Follow Us on Facebook at The Scorecrow
Follow Us on Instagram at The Scorecrow
Follow Joey Ricotta on Twitter @theriot326
Main Image Credit: [getty src="1140872671″ width="594″ height="396″ tld="com"]