Joel Dorcas | March 29th, 2019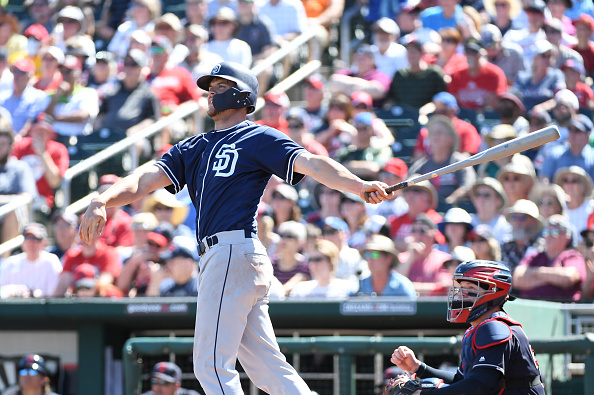 Evening games across the board for this edition of Around the Horn. We got our feet wet opening day, hopefully, you were able to hit on some of your lineups. We are just getting started in MLB so let's keep it going! 
Pitcher
Nathan Eovaldi BOS $8,500
Eovaldi is an improved pitcher on the up and up. His K/9 has increased almost every year to a career high in 2018 at 8.2. The Seattle Mariners are at best an average offense now that Nelson Cruz, Jean Segura, and Robinson Cano are no longer in the lineup. Eovaldi showed us something this past postseason and manager Alex Cora lobbied hard to get him back. Eovaldi could be a sleeper this season in his age 29 season.
Infield
Manny Machado SD $4,900
Difficult not to really like the Padres against veteran lefty Derek Holland. Some sort of stack is definitely in play here. As for Machado, in limited at-bats, he was 7-21 in 2018. As a whole Machado hit lefties quite well. He socked 11 homers in 185 at-bats, whereas he hit 26 HRs in 447 at-bats versus righties. Most notable in his splits is a lowered K% versus southpaws(8.4%) compared to versus right-handers(17.4%). Machado's OPS is also better, .921 as opposed to a .897 mark against righties.
Andrelton Simmons LAA $3,800
Speaking of sneaky plays, how about the defensive guru Andrelton Simmons. Simmons offers a comfortable floor at his price tag. In 2018 Simmons hit a career-high .292 while cutting down on strikeouts to a career-best 7.3%. Simmons value will increase if he hits at the top of the order which he warrants. Simmons is 6-15 with a 1.071 OPS versus Friday's opposing pitcher, Marco Estrada.
Outfield
Mike Trout LAA $5,700
This evening's slate isn't exactly littered with top-notch starters so there are some potential salary savings at pitcher, this, of course, will open things up for higher priced position players such as Trout. Trout faces fly-ball pitcher Marco Estrada who he has some success against. In 13 at-bats, he has 4 knocks, two of them homers, three runs scored and three RBI. Last season Trout tagged the Athletics very well to the tune of a 1.041 OPS and five bombs in 16 games.
Randal Grichuk TOR $4,600
Easy to really like the Jays at home against lefty Matthew Boyd of the Tigers. The Jays have a very nice projected run scored of 4.48 in this one and they have at least a few guys to plug into your lineups. Power hitting Randal Grichuk profiles as a great option. Many are saying that a breakout 30-40 homer season could be on the horizon for Grichuk. Against lefties in '18 he hit .263 with seven home runs and a .342 wOBA in 137 at-bats.
Wil Myers SD $4,800
My continuation of Padres against Derek Holland. Myers is maybe the Padres best player if he can stay healthy. This is a 20/20 five-tool player that is still in his prime years at age 28. Holland, in 2018 against right handed hitters, was touched up to the tune of a .370 wOBA. Padres players have fared well versus Holland, active players are hitting .305 with a .830 OPS in 95 at-bats.
Questions and comments?
Follow Us on Twitter @thescorecrow
Follow Us on Reddit at u/TheScorecrow
Follow Us on Facebook at The Scorecrow
Follow Us on Instagram at The Scorecrow
Follow Joel Dorcas on Twitter @Joel_Dorcas6
Main Image Credit:
[getty src="1136687843″ width="594″ height="395″ tld="ca"]