Filip Canda | January 4th, 2019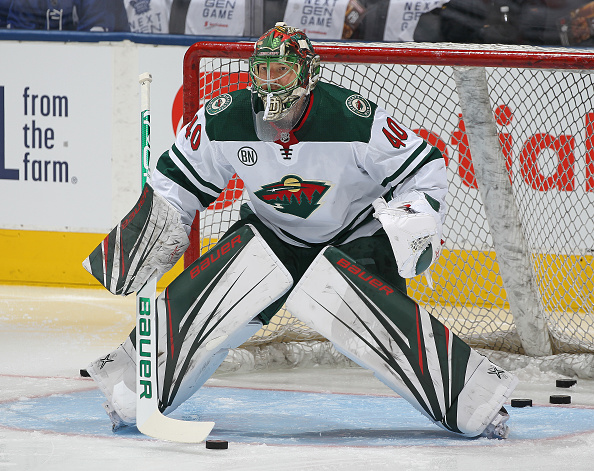 In their last 15 games, the Wild have won just five times. Just two teams have been worse than the Wild in the meantime and they are the Colorado Avalanche and Arizona Coyotes. After a very strong start to the season, the Wild are struggling and seemingly cannot catch a break.
Right before the Christmas, an unpleasant gift was presented to Zach Parise and company when they heard the news of Mathew Dumba being out for at least three months. Dumba was on pace for something huge with 22 points in 32 games. Things just aren't coming easy for the Wild roster this season.
Possibly a season-changing win for Minnesota?
Yesterday in Toronto was just an example of that, at least from the very beginning. The Wild gave up a goal just seven seconds into the game. It was the lone matinée game of the regular season for the Maple Leafs, because of the Next Generation tribute and the youngest of all kids in the building, Mitch Marner, had two against Devan Dubnyk within first five minutes of the game on just four shots.
The Wild lost six out of seven games going to Toronto. And they were down by two goals just minutes in. What a perfect time for a huge road comeback win, which would make a big statement, right? They tied it up, Charlie Coyle and Mikko Koivu got on the board. But then Dubnyk gave up the third goal on the 16th shot on goal. It was he, who was unlucky enough to make William Nylander smile again after his return to the NHL.
Do not count Dubnyk out, he has been stellar
Dubnyk had to face another 25 shots after Nylander's goal, but he responded nicely and shut the door. Even though the Canadian goaltender gave up two goals on the first four shots he faced, he ended up that game with a strong performance, 92,7% of save percentage and 38 saves on 41 Toronto's shots. Dubnyk helped his team to an emotional 4-3 comeback road win.
Last Thursday Dubnyk gave up three goals on 10 shots and was pulled in Chicago's United Center. But overall Dubnyk has averaged at least 90% save percentage in five of his last six starts for the Wild. In 32 starts this year Dubnyk has 91.3% of save percentage and 2.63 goals against average. Those are good numbers, which have lifted Dubnyk to participate in the All-Star Game in San Jose later this month.
In conclusion, let's come back to Minnesota. It was a great win for the Wild yesterday in Toronto, but they still trail in the standings. With 41 points, the Wild are currently four points below the Anaheim Ducks, who occupy the last playoff berth with 45 points. Things have not come easy for Bruce Boudreau's team this year, but a nice win like that against the Maple Leafs and other key saves from Devan Dubnyk might provide a huge boost in the playoff push. There are still 43 games left in the season for Minnesota.
Questions and comments?
thescorecrowsports@gmail.com
Follow Us on Twitter @thescorecrow
Follow Us on Reddit at u/TheScorecrow
Follow Filip Canda on Twitter @Phiil7
Main Credit Image: [getty src="1076674768″ width="594″ height="471″ tld="com"]