Filip Canda | January 26th, 2019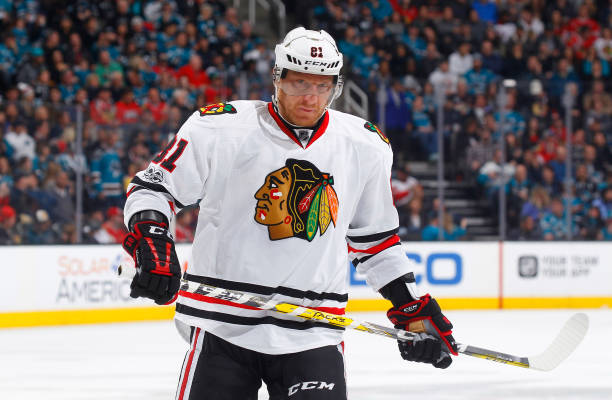 Marian Hossa decided to retire last year from the NHL after having skin problems. Those issues prevented him from fully enjoying playing hockey again. Hossa has still an active contract in the NHL, which the Chicago Blackhawks traded last November to the Arizona Coyotes.
Hossa had skin issues for the last four years before retirement. As he admitted, it was insupportable for him to continue playing hockey. Although he was weighing his options numerous times in the past few months, he will be not coming back to play in the NHL. The Slovakian forward and Blackhawks legend has tried to put his health and family first.
Hossa opened up on issues convincing him to retire
Appearing in three straight Stanley Cup finals with three different teams, Hossa wants to focus entirely on his family. "Those last four years before I decided to retire, it was getting worse and worse. I ended up on pills to soften my pain. My doctors even compared these pills to chemotherapy. It was really strong," opened up Hossa in an interview for national television in his home country Slovakia.
Marian Hossa was suffering from a rare skin illness where his body was irritated by hockey equipment. He would experience the same problems with any other kind of equipment so it was very painful for him not only to play hockey but also to practice or live normally.
"Going to those playoffs in 2017, I told myself those would be my last games. I wasn't feeling good anymore, couldn't play hockey anymore. I had only one health," said Hossa about his tough times playing hockey. Recently celebrating his 40th birthday, Hossa played his last game in the NHL in Game 4 of the Stanley Cup Playoffs first round against the Nashville Predators on April 2017. His career had to end in physical pain and with a sweep conceded from the Predators, who went to make the Stanley Cup Finals that post-season.
It was painful for him to play hockey. "When the coach saw me back then, he just told me to skip practice. He needed me in the games and that was all. All guys out there saw how my body looked like. It was pretty awkward. It wasn't pleasant for my family either. When I had skin problems, I couldn't even play with my kids properly, it was a very bad period of my life," said Hossa.
Better tomorrow is what Hossa hopes for
Blackhawks fans are certainly missing him, as their team hasn't made the playoffs ever since Hossa played his last game. Chicago didn't make the playoffs last year and this season it seems like the same fate will occur. Hossa won three Stanley Cups in Chicago and now it seems he will be forever remembered as a Blackhawks legend.
"Then I sat with everyone from the club, with my trainers and coaches. We tried literally everything, but my troubles remained. For example, during All-Star break or also other breaks, I suddenly noticed my body getting better. That´s why I wanted to prioritize my family and my health and decided to hang up the skates. I'm feeling much better right now, I definitely don't regret my decision," concluded Hossa.
Marian Hossa is currently enjoying his time with his family back in Slovakia. Whether he will return to the NHL or the Blackhawks organization as some kind of scout or agent after 2021, when his contract expires, remains unclear. "Until my contract expires, I cannot do anything in the NHL. I have to wait and see what will happen afterward, but I don't rule out anything," stated Hossa last December.
Questions and comments?
thescorecrowsports@gmail.com
Follow Us on Twitter @thescorecrow
Follow Us on Reddit at u/TheScorecrow
Follow Filip Canda on Twitter @Phiil7
Main Credit Image:
[getty src="640919944″ width="594″ height="388″ tld="com"]