Daniel Corrigan | March 13th, 2019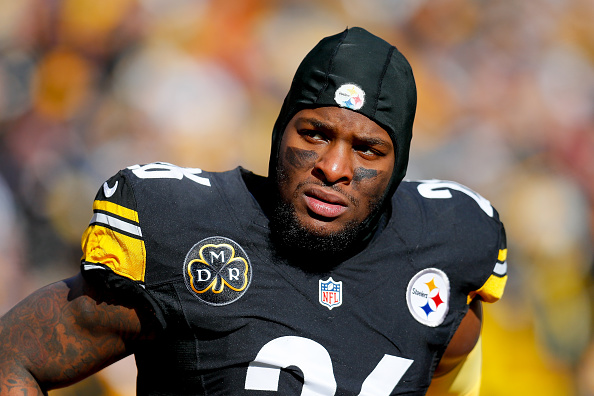 A wild day ends with one of the best available players choosing his next team. Star running back and rap mogul Le'Veon Bell, has agreed to a deal with the New York Jets. (Adam Schefter reports.)
The deal is a reported four-year $52.5 million with $35 million guaranteed. Bell's deal has a max value of $61 million.
Bell created headlines this year when he decided to sit out the season. He felt that he was the game's top running back and wanted to be paid as such. It was reported in July that the Steelers offered Bell a five-year $70 million deal. This would have been around $14 million per year.
Bell made it known that he wanted to make $17 million per year during negotiations with the Steelers. You have to think that the market was not big for Bell. To sit out a full season in your prime due to money and accept an offer that will only net him around $13 million per year.
When one big time name leaves New York (Odell Beckham Jr to the Browns (LET'S GOOOOOOOOOOOO)) a new big name comes. This is a great deal for the Jets. Last year, they lacked play-makers (and a good team.) They made a splash on Tuesday getting Bell and C.J. Mosley. They originally had a deal in place with Anthony Barr, but Barr got cold feet and decided to return to the Vikings.
Bell is a special player and is going to a young, rebuilding team. New York is a big-name city. Bell is a big-name player. I really like this deal for both sides. Bell will get his stats and be able to grow with a growing team. The Jets get a phenomenal player.
The Jets will not be a good team. But they have a lot of promise to build a good team. They took a step in the right direction on Tuesday.
Questions and comments?
thescorecrowsports@gmail.com
Follow Us on Twitter @thescorecrow
Follow Us on Reddit at u/TheScorecrow
Follow Us on Facebook at The Scorecrow
Follow Us on Instagram at The Scorecrow
Follow Daniel Corrigan on Twitter @Corrigan_Tweets
Main Credit Image: [getty src="904949700″ width="594″ height="396″ tld="com"]