Tom Greene | May 25th, 2019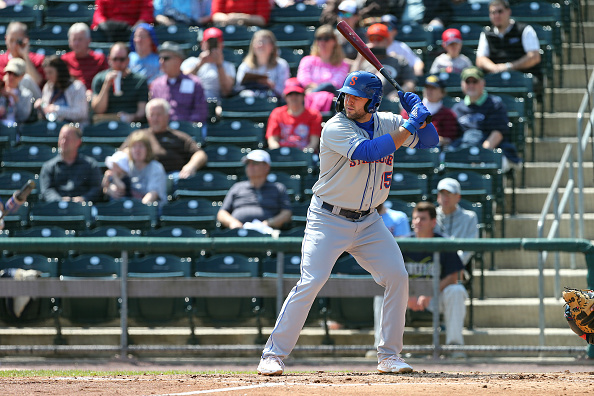 Mets fans have had it rough this year, to say the least. Opening up the year with a 7-3 start, the Kings of Queens felt like Doug Heffernan eating pizza.
[youtube https://www.youtube.com/watch?v=iimazTIJj7o]
After getting swept by the Marlins, the same team they swept to open the year, the Mets became as popular as Spence working at the MTA station. He still won't let Arthur jump the gate.
[youtube https://www.youtube.com/watch?v=2lBR4Enbdt4]
Sweeping the Nationals at home has helped things feel a little better than that, but the offensive struggles are still present. The Mets are hitting .245 as a team and the fans have made more calls for Mickey Callaway's firing rather than for New York Style pizza. With a famous name now playing AAA ball, the question is raised not only in Flushing but across the nation, "Is it Tebow Time yet?"
Why It Is
Mickey Callaway knows that the calls for his job have been strong amongst the fanbase. He knows that New York sports media is relentless when they call for someone's firing. (Just ask Stephen A. Smith about Phil Jackson as the Knicks' GM). Calling up a big name like Tim Tebow will get fans in the seats.
Tebow is a very likable guy, just ask the crew at SEC Nation on ESPN. He gained a lot of fans through his football success at Florida as well as his faith. People have also disdained him for showing his faith, but he has nonetheless remained consistent about it.
As for the team, they're in a bind right now when it comes to outfielders. Yoenis Cespedes is out for the season, tearing his Achilles on his ranch. Jeff McNeil, Michael Conforto, and Brandon Nimmo are also on the IL. This leaves the Mets to field Juan Lagares, Rajai Davis (who was just called up) and Carlos Gomez, with Keon Broxton as their fourth outfielder. This leaves the Mets to an ultimatum, bring up Tebow, or sign someone cut or on the free agent market.
Why it's Not
If you noticed, not once did I mention Tebow's stats. Here's where I do just that. When Tebow signed with the Mets to a minor league deal in 2017, he knew he had to work hard, and perhaps have Daft Punk tell him to "get lucky". That, he mildly has. Each year, he has been promoted due to his defense and respectable batting average. In his career, he's a .232 hitter. Not bad, but not quite ready for the show just yet.
This year in Syracuse, he's hitting .161 with one homer and 19 hits in 37 games. To any big league manager, even Mickey Callaway, this means he should pump the brakes on bringing up the household name. Perhaps someone else could work? Mickey Callaway believes so at this point.
The Mets just signed Matt Kemp after being cut by the Reds earlier this season. He has an amazing attitude towards himself and the game, but this fire can be interpreted the wrong way. This could be the problem the Mets endure going forward with Kemp.
So, is it time?
Looking at his average compared to the rest of the team, plus not having any major league experience, not yet. However, if Mickey Callaway wants to stay in Queens and not hit Callaway chrome-soft golf balls with his Callaway Big Bertha Driver, he may want to bring up Tebow later this year. So, to Laura Rutledge, Marcus Spears, Paul Finebaum and Lauren Sisler at SEC Nation, I would suggest finding a replacement for Tim Tebow to start the College Football season. It's iffy if he actually gets called up, but with the injuries piling up in the Mets outfield, Tebow's debut may come this year. You heard it here first.
Questions and comments?
thescorecrowsports@gmail.com
Follow Us on Twitter @thescorecrow
Follow Us on Reddit at u/TheScorecrow
Follow Us on Facebook at The Scorecrow
Follow Us on Instagram at The Scorecrow
Follow Tom Greene on Twitter @TomTV23
Main Image Credit:  [getty src="1146593442″ width="594″ height="396″ tld="com"]