John Supowitz | February 2nd, 2019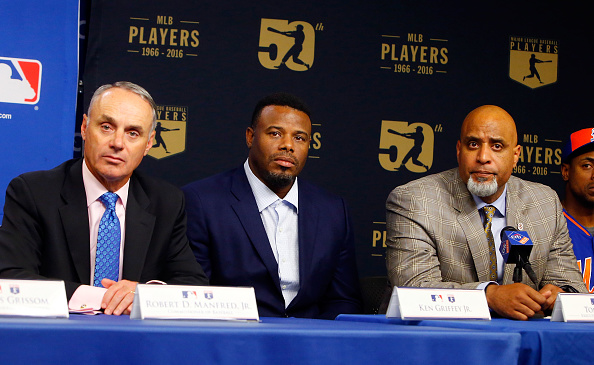 For the past two winters, we could not use the MLB Hot Stove to keep you warm. Last year, it was to believed teams would be all in on the top free agents, but that was not the case; Yu Darvish didn't sign with Cubs until February 13th, and J.D. Martinez with the Red Sox until on February 26th, after spring training began. Some believed teams were just holding off on spending because of the talent pool that would be available in 2018-19.
This winter the trend has continued. Patrick Corbin's six-year deal with the Washington Nationals made some noise early, but with teams reporting to spring training in less than a month, once again some big name free agents are not employed.
The focus has been on where Bryce Harper and Manny Machado will go, but there are other capable pieces still available with little to no mention.
Dallas Keuchel, a former Cy Young and World Series winner has barely been talked about, Craig Kimbrel helped the Red Sox win a World Series three months ago, and he still finds himself without a job.
San Francisco Giants' third baseman Evan Longoria recently chimed in with his opinion on the matter in an Instagram post.
https://www.instagram.com/p/BsyUZScney4/
"It seems every day now someone is making up a new analytical tool to devalue players, especially free agents. As fans, why should 'value' for your team even be a consideration?"
"…as players we need to stand strong for what we believe we are worth and continue to fight for the rights we have fought for time and time again."
I understand he's looking out for his colleagues, but he did fail to mention the Nationals offered Harper $300 Million at the beginning of free agency, he declined the offer.
Longoria isn't the only player that expressed his frustrations with the free agent market.
Cubs' third baseman Kris Bryant said 'it's really weird" Machado and Harper haven't signed":
Kris Bryant, on Harper and Machado: "Its weird. It's really weird. Two of the best players in the game and they have very little interest in them, from just what I hear. It's not good. Its something that will have to change. I know a lot of the other players are upset about it."

— Jesse Rogers (@JesseRogersESPN) January 19, 2019
Even the Dallas Keuchel whom I mentioned expressed his frustration on social media:
That doesn't mean anything anymore… apparently 😉 https://t.co/EJ8HtE7s0D

— Dallas Keuchel (@kidkeuchy) January 17, 2019
What does this all mean?
The last two off-seasons could be a backlash of previous long term, big money contracts. One example being Miguel Cabrera with is eight-year extension form the Tigers. Six years remaining for the first baseman who will turn 36, only played 38 games last year due to injury. Second, you have Alex Rodriguez's signing a ten year deal with the Yankees at the age of 32. Two years remained on the contract before the Yankees released him.
Unlike Cabrera and Rodrguez, Harper and Machado are only 26.
Franchises have been slowed their spending to get under the luxury tax. In 2018, for the first time since the current luxury tax system has been in place (2003), teams combined to owe less than $15 million in penalties. The Red Sox and Nationals were the only teams to go over the $197 million luxury tax threshold, owing a combined $14.34 million.
The Yankees and Dodgers came under the luxury tax for the first time.
The current collective bargaining agreement ends after the 2021 season. With players frustrated with lack of spending, and ownership trending towards spending less, could this possibly lead to a work stoppage?
Questions and comments?
thescorecrowsports@gmail.com
Follow Us on Twitter @thescorecrow
Follow Us on Reddit at u/TheScorecrow
Follow John Supowitz on Twitter @Imthatsupi85
Main Credit Image: [getty src="541170064″ width="594″ height="365″ tld="com"]