Jordan Leandre| May 15th, 2019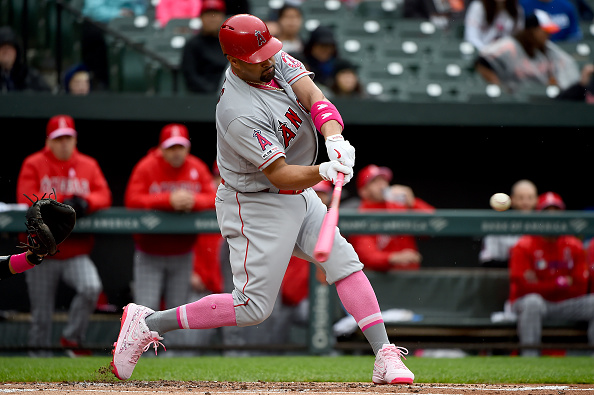 The Los Angeles Angels in recent years can be best summed up in one word: Underwhelming. Since the call-up of the MLB's best player Mike Trout, the Angels have played just three postseason games, and haven't finished with a record above .500 since the 2015 season.
But why have the Angels been underwhelming for so long? Many point to the multitude of bad contracts that they signed over the years. The likes of C.J. Wilson and Josh Hamilton come to mind immediately.
However, one name that constantly is linked to this list is the contract the Angels signed back on Jan. 5, 2012. I'm referring to the 10-year, $240 million signed by Albert Pujols. A move that was signed when the future Hall of Famer was about a week-and-a-half from turning 32 years old –– which can also be dubbed as the final year of what would be known as a typical Major Leaguer's prime.
So it seemed as if the Angels were trending towards a disastrous deal upon agreeing to it with the Santo Domingo native.
That being said, I don't think it's fair to say that this contract has been a failure, all things considered. It seems like the general consensus in regards to deals approaching the 10-year mark is that you are paying for the first half of the contract, and you're willing to accept what the player becomes at the end of the deal.
So for sake of argument, I ran some numbers on Pujols' first six seasons in Anaheim. Over those first six years, the right-handed slugger played 149 or more games five times, and just a plantar fascia tear in his left foot during the 2013 season prevented him from achieving that feat in all six years.
But it's more than just games played that show this signing wasn't a bad one for the Halos. From 2012-2017, Pujols slashed .262/.332/.459 –– .791 OPS –– with 169 homers and 589 runs batted in. The latter two numbers average out to 28.2 homers and 98.2 runs driven in per season.
Yes, I know, it's a far cry from the .328/.420/.617 –– 1.037 OPS –– slash-line with an average of 40.5 homers and 120.8 RBI per-year for 11 years in St. Louis. However, to say that Pujols has been a disappointment for the Angels is a bit of an extreme.
Perhaps that notion comes from comparing the contracts given to Josh Hamilton (31 homers in two seasons), and C.J. Wilson (-1.1 WAR in four seasons) to Pujols. However, a little bit of reasoning and as far expectations go regarding a 32-year-old signing a 10-year deal, you can come to the conclusion that this deal hasn't been all that bad after all.
Pujols still has two more seasons under this current contract, where it seems as though he'll ride off into the sunset. He's already showing signs of declining, but that's to be expected when you're 39 years old and have played 19 years in the Major Leagues.
But this contract was far from a bad one signed by the Los Angeles Angels of Anaheim. So to blame Jerry Dipoto for making that deal is just extreme.
Questions and comments?
thescorecrowsports@gmail.com
Follow Us on Twitter @thescorecrow
Follow Us on Reddit at u/TheScorecrow
Follow Us on Facebook at The Scorecrow
Follow Us on Instagram at The Scorecrow
Follow Jordan Leandre on Twitter @JordanLeandre55
Main Image Credit:
[getty src="1148870982″ width="594″ height="395″ tld="com"]