Beth Sullivan | May 15th, 2019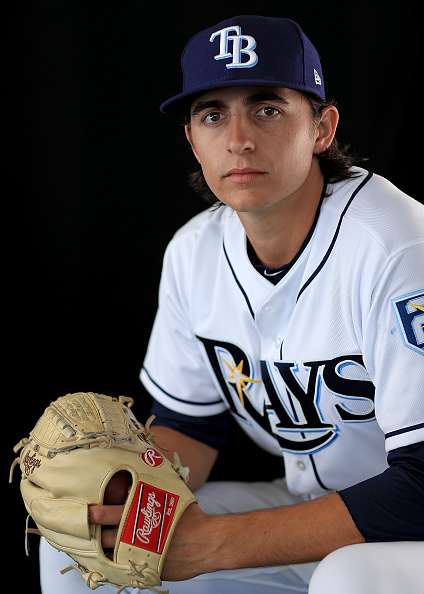 Brent Honeywell Jr. underwent Tommy John surgery in February 2018 and was expected to be back in the pitching fold by now, however yesterday we learned that he has been shut down again because of nerve irritation and pain at his elbow. Fans are not happy with this current news and don't really understand what is going on.
Tommy John surgery is thought to be a fairly benign surgical procedure. Someone is in the news just about daily because they are about to undergo or are recovering from this surgical procedure. Tommy John surgery is not one surgical procedure but rather a group of procedures that have been developed since the first surgical repair of a ruptured Ulnar Collateral Ligament was done by Dr. Frank Jobe in 1974. While the end result is the repair of the ligament, the route used to achieve that result is decided by the surgeon on a case by case basis. The surgery has three aspects that each have options. These are the surgical approaches used. The method used to affix the replacement ligament and whether a simultaneous movement of the ulnar nerve is done at the same time as the surgery to fix the ligament, and if done how the nerve is moved.
Each of these decisions has an inherent incidence of postoperative neuritis developing and some methods of doing the surgery have a greater risk than others. Overall the incidence of postoperative ulnar nerve neuritis is about 28% at the 18-month postoperative point, and 22% at the 24-month postoperative point and 12% at the 36-month postoperative point. What all this means is what Honeywell is experiencing is not that uncommon and resolves for a significant number of patients with just some continued rest and rehab.
Another issue with elbow surgery is the propensity of the region to form very dense scar tissue. In fact, a common cause of neuritis following UCL surgery is nerve entrapment by the scar tissue which causes irritation and inflammation of the nerve. A nerve is not supposed to get stuck to surrounding tissue. It is supposed to glide over and around the surrounding tissue. Unfortunately, scar tissue does not behave like the original tissue since it is denser and often thicker than the original tissue that had to be repaired. Scar tissue is also not as flexible or stretchy as the original tissue.
Honeywell will be reevaluated in 7-10 days and further plans for rehab and his return timeline will be decided at that point.
Questions and comments?
thescorecrowsports@gmail.com
Follow Us on Twitter @thescorecrow
Follow Us on Reddit at u/TheScorecrow
Follow Us on Facebook at The Scorecrow
Follow Us on Instagram at The Scorecrow
Follow Beth Sullivan on Twitter @GAPeachPolymer
Main Image Credit:
[getty src="920222094″ width="424″ height="594″ tld="com"]