Daniel Corrigan | January 16th, 2019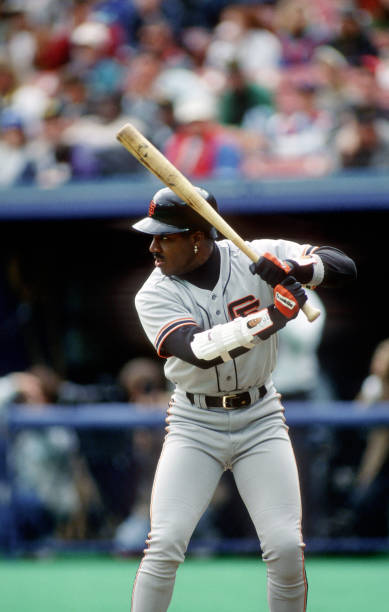 The day that I'm writing this marks the one-year anniversary of the Minneapolis Miracle. When the Vikings defeated the Saints in the NFC Divisional Round on a circus catch and score by Stefon Diggs.
I was reading my timeline of that day and I saw everyone proclaim this as one of the greatest moment in sports history. Is it though? This sparked this idea, to give my top five moments in sports history.
Disclaimer: This is American Sports only. 
Let's start with a controversial one. Bonds Stands Alone. On August 7th, 2007,  Barry Bonds broke the all-time home-run record of 755 previously held by Hank Aaron. A feat that many never thought would be broken.
I vaguely remember watching this, I was only nine years old at the time. The game was in San Francisco, and I live in Ohio. So obviously, it was my bedtime around game time. Every time Bonds came up in a game when he had 755, ESPN would cut into the game. It was must-see TV.
Thankfully, I was allowed to stay up and watch this historic moment, and around 8:51 PM (PDT), Bonds crushed a pitch from Washington Nationals pitcher, Mike Bacsik to deep center field (435 ft) for number 756. The all-time record.
A quick story about Bacsik; his father, also named Mike Bacsik, who pitched for the Texas Rangers, faced Hank Aaron (the former HR king) when he was sitting at 755 home runs. Aaron only singled off Bacsik's father. It's quite funny to think that a father and son both faced the home run kings while they were at 755 home runs. Obviously, the son is on the wrong side of history.
Bonds would go on to finish his career with 762 home runs. After this 2007 season, Bonds never played again. Now, we can sit here and debate the legitimacy of Bond's record. I personally don't see any problems with steroids in baseball, it enhances the product. But this isn't that article.
The moment was so amazing, it was surreal, it was unbelievable. There is a good chance we will never see this happen again. We have great players today like Mike Trout, Bryce Harper, Aaron Judge, and many others. They will never come close to this. The next closest active player is Albert Pujols who is 6th all-time with 633 home runs. There is no way Pujols can reach that at his age.
It was such a magical moment, it is one that I will never forget, and one that sports history will never forget. So what makes this moment so great? It's because it's almost unthinkable that a record like this could be broken. It's the greatest personal achievement you can claim in baseball. Possibly, one of the greatest achievements in all of sports.
Questions and comments?
thescorecrowsports@gmail.com
Follow Us on Twitter @thescorecrow
Follow Us on Reddit at u/TheScorecrow
Follow Daniel Corrigan on Twitter @Corrigan_Tweets
Main Credit Image:[getty src="1042976788″ width="378″ height="594″ tld="com"]