John Lepore | October 1st, 2018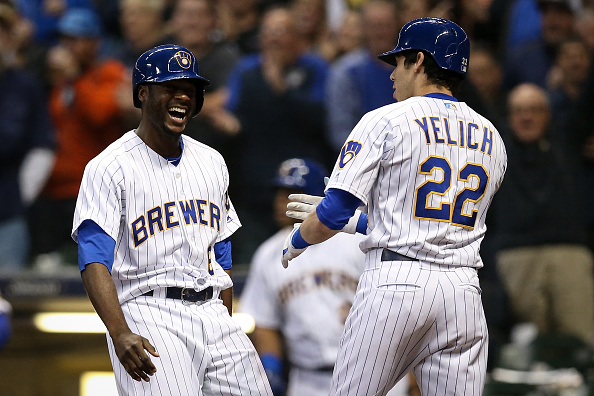 The Chicago Cubs and Milwaukee Brewers are both 95-67. Today at 1PM ET they will square off in Wrigley field. The winner will be the #1 seed in the NL and the loser will host the Wild Card game tomorrow night. Pride, home field in the playoffs, and two days off are riding on today's game 163.
The Chicago Cubs vs. The Milwaukee Brewers
The Pitching Matchup
Jose Quintana will be starting for the Cubs this afternoon. He is 13-11 with a 4.09 ERA on the season. He has been stung by the long ball this year as he has given up 25 HRs (career high) in 169.1 IP. Quintana has pitched better of late though. In September he's posted a 3.49 ERA, a 2-2 record, and an impressive 31/7 K/BB rate. Quintana has been very good against the Brewers this season also putting up a 2.17 ERA with a 4-1 record and a 33/10 K/BB rate.
The Brewers will send Jhoulys Chacin to the mound for the afternoon game. He has been the Brewers' ace this season with a 15-8 record and a 3.56 ERA. This will be his 35th start of the season and he has logged 187 innings so far. Chacin is on his normal rest, having started on Wednesday. He has faced the Cubs four times this season, going 2-2 with a 1.59 ERA and a 27/7 K/BB rate.
The Lineups
The lefties for the Brewers have not fared well against Jose Quintana. Christian Yelich and Travis Shaw are a combined 2-27 with no HRs. Mike Moustakas has an extensive history facing Quintana from when they were both in the AL Central. Moose is 12-46 in his career against the Cubs' lefty with three HRs. Lorenzo Cain also has a long history vs. Quintana with 83 plate appearances against him. In that time Cain is slashing .291/.325/.430 with one HR.
The two big lefties for the Cubs, on the other hand, hit Chacin quite well. Anthony Rizzo and Daniel Murphy are a combined .350/.435/.675 with four HRs vs. the Brewers' righty in 47 plate appearances. A few players who haven't done well against Chacin are Jason Heyward, Ian Happ, and Kyle Schwarber. They are a combined 5-34 with 13 Ks in their careers against him.
What to Watch for
Christian Yelich has an outside chance to win the triple crown this year. He is batting .323 with 36 HRs and 109 RBI. He is second in HRs behind Nolan Arenado (37) who is also playing today and he's trailing Javier Baez (111) in RBI and will see him on the other side this afternoon. Yelich has all but put the MVP discussion to bed with his incredibly hot past two weeks. In his last 11 games, he is slashing .400/.580/1.000 with 5 HRs and 16 RBI. If he can stay this hot, the Brewers will take the top spot in the NL.
Questions and comments?
thescorecrowsports@gmail.com
Follow Us on Twitter @thescorecrow
Follow Us on Reddit at u/TheScorecrow
Follow John Lepore on Twitter @jball0202
Main Credit Image: Embed from Getty Images