Beth Sullivan | February 2nd, 2019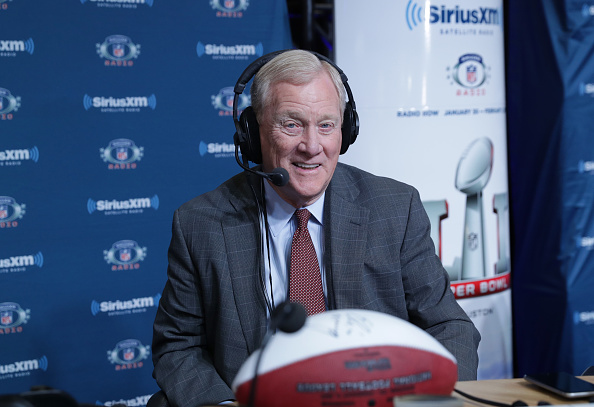 Prior to 2019, when the Superbowl ended so did football games and practices until OTAs started after the draft.  2019 is different because the week after the big game ends a new football league will begin its inaugural season.  The Alliance of American Football will begin its first season February 9th.
The league was founded by Charlie Ebersol and Bill Polian.  It is not intended to compete with the NFL, but it does provide a place for athletes who had were not on an NFL roster but wanted to play organized football for a paycheck and get to improve their skills and possibly get another shot at making an NFL roster.  The league's games will be broadcast on CBS and the eight teams in the league will play a 12 game schedule.  Fantasy football lovers will also enjoy the league because some of its rules are designed to maximize the fantasy value of the league.
A number of people are describing the new league as a form of minor league football.  Based on what Polian told ESPN in August after the new league schedule was announced. "Our objective is to take some of those people who can't quite make it and make them into quality NFL players."
The 8 teams who will play this season are:
Eastern Conference
Western Conference
When you look at the rosters for the teams, most fans will recognize many of the names because the players were either drafted by NFL teams and then cut, signed as UDFA and then cut, or had a very short-lived career in the NFL. The links above for the teams will allow you to check out each teams roster.
The games will seem like typical NFL games with a few interesting tweaks to the rules. A 30-second rather than 40-second play clock will be used, to shorten the game time.  Kickoffs will be eliminated. Each team will get the ball at the 25 yard line.  If a team wants to try an "on-side kick" they will need to convert a 4th and 10 from their own 35 yard line.  If they are successful, they retain the ball and continue the drive, if they aren't successful, the other team will get the ball at the yard line where the 4th and 10 play ended.  There are also no extra points by kicking after a touchdown, instead the team who scored must try for a 2 point conversion. TV timeouts will also be eliminated to try to speed the game along.
This new league sounds like it might be better than watching repeats of last years NFL games. Check it out and see what you think.
Questions and comments?
thescorecrowsports@gmail.com
Follow Us on Twitter @thescorecrow
Follow Us on Reddit at u/TheScorecrow
Follow Beth Sullivan on Twitter @GAPeachPolymer
Main Credit Image: [getty src="633696336″ width="594″ height="407″ tld="com"]