John Lepore | April 12th, 2019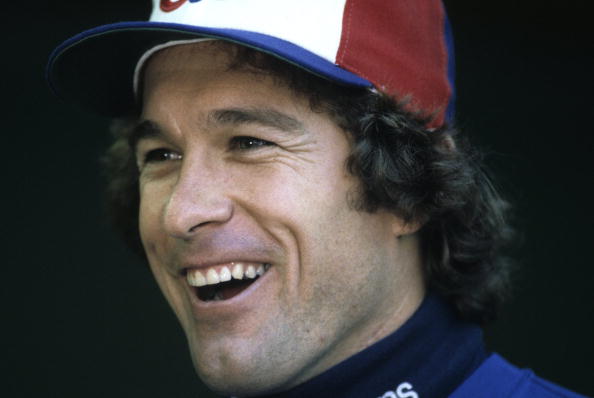 Every Thursday or Friday we will take a look back on the life and career of a player. You will get some background, an iconic moment, and plenty of stats. Last week we took a look at Kirby Puckett. This week we will spend some time on a great catcher and a player beloved both in Montreal and New York. Gary Carter.
Carter grew up in California and was drafted out of Sunny Hills HS in the third round in 1972 by the Montreal Expos. He would debut two years later on September 16th, 1974. He would make his mark in the couple weeks left in the season that year. Batting .407 (11-27) and hitting his first career HR off Steve Carlton on September 28th. He would go on to dominate the Hall of Fame lefty hitting .310 with 11 HRs and an 18/7 BB/K rate in 135 PAs against Carlton.
Career
Interestingly, Carter started off in RF where he played 92 games in his first full season in 1975. In his 66 games behind the plate, he showed his considerable ability by throwing out 49% of would-be thieves as opposed to the league average of 32%. He would become the Expos full-time catcher in 1977. From 1977-1985 he caught over 86% of his team's games each year, exactly 1,268 out of 1,402 games. To put this in perspective, perceived iron men behind the plate, like Yadier Molina, Salvador Perez, and Carlton Fisk each only did it twice in their careers. Meanwhile, for that same nine-year period Carter slashed .276/.349/.478 while averaging 25 HRs and 87 RBI.
At the end of 1984, the Expos decided to move their franchise catcher after he led the National League, along with Mike Schmidt, with 106 RBI. He was traded to the New York Mets on December 10th for Hubie Brooks, Mike Fitzgerald, Herm Winningham, and Floyd Youmans. It wouldn't take long for "Kid" to endear himself to Mets fans. On opening day April 9th, 1985, the Mets would be tied 5-5 with the St. Louis Cardinals in the bottom of the 10th. Gary Carter blasted a HR into the left-field bullpen off of Neil Allen, who was traded to the Cardinals by the Mets for Keith Hernandez in 1983. That's the way to make an impression in a big market like New York.
The 1986 World Series would cement Carter's legacy in New York. Forgotten in the crazy 10th inning of that game is that Carter actually tied the game in the 8th inning on a sac fly which would obviously come up big later as the game moved to extras. Carter famously would start the 10th inning rally with the Mets down two runs with a single to center. Kevin Mitchell and Ray Knight would follow with singles. After Bob Stanley came and uncorked a wild pitch to Mookie Wilson to allow Knight to score the tying run, Wilson would hit the roller down the first base line which got through Buckner in the immortal words of Vin Scully. The rest is history but Carter showed his prowess as a playoff performer with two HRs and nine RBI in the seven games of the World Series and of course, being the catalyst for that amazing 10th inning of game six.
Carter would have a couple more productive years with the Mets before age and games started catching up to him. He would play a season each with the Dodgers and Giants before going back to Montreal for his final season in 1992. He would be inducted into the Hall of Fame in 2003 and was the first player to be inducted as an Expo. Carter was inducted on his sixth try along with Eddie Murray,
Legacy
He was nicknamed "The Kid" in his first spring training in 1974 because of his youthful exuberance. Teammates and others in baseball always spoke highly of Carter after he, unfortunately, passed away from brain tumors on February 16th, 2012.
Tom Verducci spoke of Carter saying, "I cannot conjure a single image of Gary Carter with anything but a smile on his face. I have no recollection of a gloomy Carter, not even as his knees began to announce a slow surrender … Carter played every day with the joy as if it were the opening day of Little League".
His Hall of Fame plaque in Cooperstown reads, "An exuberant on-field general with a signature smile who was known for clutch hitting and rock-solid defense over 19 seasons".
Gary Carter will always be remembered as the fiercest of competitors on the field and one of the game's gentlemen off of it. Expo fans will never forget his exuberance and iron man mentality playing seemingly every game behind the plate. Mets fans will remember those iconic moments which ultimately led to their last World Series victory.
Stats and Notes
Caught over 90% of his teams games over a nine-year stretch (1977-1985)
Finished in the top-6 in MVP voting 4 times
Won 3 GGs
Was an 11-time All-Star
Hit his 300th HR at Wrigley Field on August 11, 1988
His last hit was a double to drive in Larry Walker on September 27, 1992
He is 6th all-time in HRs by a catcher with 298
He is 6th all-time in shutouts caught with 127
Since 1975 he and Darren Daulton are the only two catchers to lead the NL in RBI
Questions and comments?
thescorecrowsports@gmail.com
Follow Us on Twitter @thescorecrow
Follow Us on Reddit at u/TheScorecrow
Follow Us on Facebook at The Scorecrow
Follow Us on Instagram at The Scorecrow
Follow John Lepore on Twitter @jball0202
Main Credit Image: [getty src="89789502″ width="594″ height="398″ tld="com"]