Levon Satamian | May 25th, 2019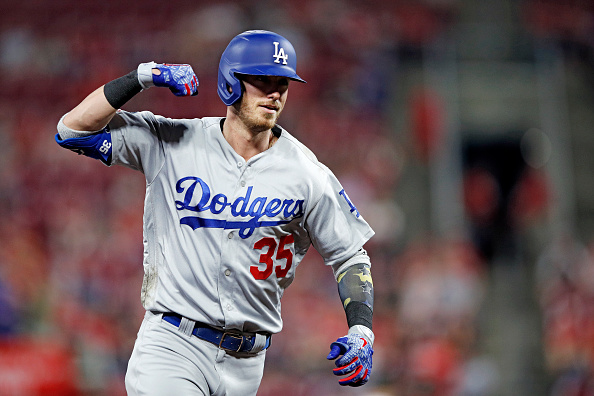 Cody Bellinger is my early favorite for National League MVP, and here is why.
Let me start by saying, the Dodgers have played 51 games, and Bellinger is still batting .389%. In 175 at-bats, Bellinger has 68 hits, 18 home runs, 46 runs batted in, 44 runs, 7 stolen bases, and 29 walks. He has been a nightmare for pitchers to face this season. He is projected to finish the season with 556 at-bats, 216 hits, 57 home runs, 146 runs batted in, 140 runs, 22 stolen bases, 92 walks, and maintaining his batting average at .389%. If he can maintain this type of play, he will be National League MVP. Possibly unanimous National League MVP.
Last season, Bellinger hit 25 home runs, 76 runs batted in, batted .260%, and he had 145 hits. This season, Bellinger has tremendously improved his game. His batting stance looks much better, and that explains the 17 home-runs. He is just 9 home-runs away from passing last seasons total.
Bellinger leads the National League in batting average with a .389%, second in home runs with 18, second in runs batted in with 46, first in runs with 44, tenth in walks with 29, fifth in stolen bases with 7, first in slugging percentage and on-base plus slugging. He is top ten in all these categories, and there could be an argument for him to win the unanimous National League MVP if he keeps this play up.
[youtube https://www.youtube.com/watch?v=Xb3JWeEBWUY&w=560&h=315]
Bellinger is off to one of the hottest starts we have seen from any player in Major League Baseball history. In the first eight games of the season, Bellinger had a league-leading 5 home runs and 13 runs batted in. According to Ken Gurnick, that is the most any player has collected in the first eight games of a season since Alex Rodriguez went on a similar tear for the 2007 Yankees.
If that's not enough, the Dodgers currently have the most wins (33) in the National League and are atop the NL West division. Bellinger will need to be a big part of the Dodgers offense if they want to reach the World Series again and hope to win it this time, so I don't expect him to slow down any time soon.
Questions and comments?
thescorecrowsports@gmail.com
Follow Us on Twitter @thescorecrow
Follow Us on Reddit at u/TheScorecrow
Follow Us on Facebook at The Scorecrow
Follow Us on Instagram at The Scorecrow
Follow Levon Satamian on Twitter @TheSportsNotes
Main Image Credit:  [getty src="1149955639″ width="594″ height="396″ tld="com"]