Givanni Damico | March 11th, 2019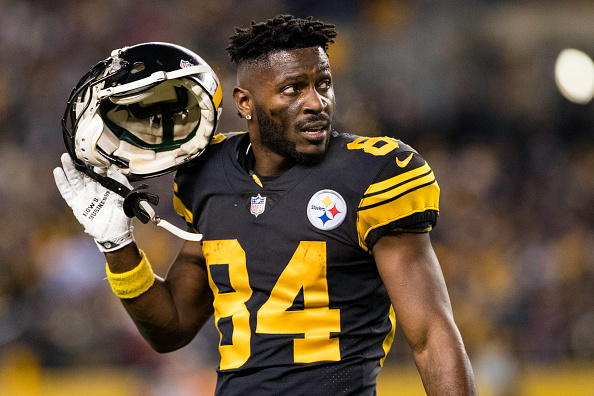 The Antonio Brown saga is finally over. After enduring through months of complaining from Brown, as well as a fake news report from Ian Rapoport, the Steelers have finally rid themselves of the locker room cancer. Watching this whole situation unfold was more dramatic than an episode of Real Housewives and somehow less entertaining.
The Antonio Brown saga is finally nearing a close. Sources say the #Steelers are dealing AB to the #Raiders in exchange for a third round pick and a fifth round pick in this 2019 draft. Brown will also get a reworked contract that makes him the NFL's highest paid WR.

— Ian Rapoport (@RapSheet) March 10, 2019
Antonio Brown was very fed up with the Pittsburgh Steelers organization, taking shots at both quarterback Ben Roethlisberger and head coach Mike Tomlin.  

After the coach tell the team I quit while nursing some bumps then invite me to watch the show with same guys thinking I quit i can not stand with that! I'm the bad guy doe we miss post season think about it https://t.co/imrJ8jnnBc

— Antonio Brown (@AB84) February 16, 2019
Here he is on HBO's "The Shop" taking shots at his quarterback.
#Steelers WR Antonio Brown was on @KingJames "The Shop" and took shots at the Steelers and Ben Roethlisberger. pic.twitter.com/w0BWuoRSU3

— Dov Kleiman (@NFL_DovKleiman) March 2, 2019
Well, Brown finally got what he wanted… sort of. Brown stated that he wanted to play for a winning team with a solid quarterback. I'd say he got about half of that. The Raiders are not in a place to make the playoffs at this point, but if they have a good draft and make some moves in free agency, this team can become a contender. The Raiders only had to give up a 2019 third-round pick as well as a 2019 fifth-round pick. Brown also got an extension from Oakland. Here are the details of the extension.
https://overthecap.com/contract-embed/1579/
I believe that the Steelers got robbed in this trade. Obviously, they had to trade Brown, but was there really no team willing to give up a first or second-round pick? I find that very hard to believe. The Steelers lost both Brown and Le'Veon Bell this offseason and only have a third-round pick and a fifth-round pick to show for it. Two years ago, the Steelers' offense was known as "The Killer B's", but now Ben Roethlisberger is the only member of the Killer Bees left on the Steelers.
Antonio Brown is nearly 31 years old, but he has not even begun to slow down. Brown has had six straight seasons with over 1,200 yards receiving and eight or more receiving touchdowns. Last year, Brown caught a career-high 15 touchdown passes. Will Antonio Brown be able to continue his production with a new quarterback and a new coaching staff? That is yet to be seen, obviously, but I don't see why he wouldn't. Although I am not a fan of Brown's antics during this offseason, I believe that he is easily still a top-three wide receiver in the league. His success was because of his talent and ability more than it was because of Roethlisberger. He is not a system player. In fact, I think he will do even better this season than he did last season because there is less talent surrounding him which will make him the primary target. He also does not have to contend with JuJu Smith-Schuster anymore. Brown seemed pretty happy about the trade so we will see how he handles 2019 in an Oakland Raiders uniform.
Questions and comments?
thescorecrowsports@gmail.com
Follow Us on Twitter @thescorecrow
Follow Us on Reddit at u/TheScorecrow
Follow Us on Facebook at The Scorecrow
Follow Us on Instagram at The Scorecrow
Follow Givanni Damico on Twitter @giodamico15
Main Credit Image: [getty src="1074343450″ width="594″ height="396″ tld="com"]