Daniel Corrigan | March 2nd, 2019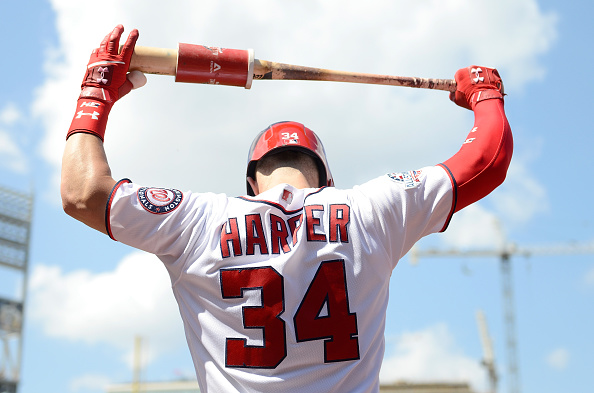 Welp, it finally happened. After much speculation the most drawn-out free agency in recent memory end with Bryce Harper going to the Philadelphia Phillies.
The deal is a 13-year $330 million deal. This breaks the previous record set by Giancarlo Stanton when he signed for $325 million. This is also the biggest deal in North American sports history. In 2019, Harper will receive $10 million in salary with $20 million in signing bonuses. From 2020-2028 he will receive $26 million annually. Then, from 2029-2031 he will receive $22 million annually. Harper specifically went into negotiations with the intent of staying with one team for the rest of his career. He has no opt-out in his 13-year deal.
The Giants were a late player in the Harper race as they offered 12 years $310 million. Since California has the highest state individual tax income at 13.3 percent, Harper would have needed $340 million from the Giants to equal the deal from the Phillies.
The emphasis for Harper was the years on his deal. The Dodgers were rumored to be a preferred destination for Harper but would not offer him the years wanted. The reported deal 4 years for $168 million. This would have landed him the highest annual salary per year for $45 million per year.
In one of my first articles for The Scorecrow, I broke down who Harper should sign with. (link here) Credit to me, I said the Phillies. This opens the door for the Phillies to potentially go after Mike Trout when he becomes a free agent in 2020. Trout is from Philadelphia and has said that he is not opposed to playing with the Phillies some day.
Harper is a franchise changing player. Our own writer Marcos Mendoza, had a great article about the value of Harper (link here)
The Phillies have to be considered one of the favorites out of the National League. Harper is a game-changer. The Phillies are ready to roll.
Questions and comments?
thescorecrowsports@gmail.com
Follow Us on Twitter @thescorecrow
Follow Us on Reddit at u/TheScorecrow
Follow Us on Facebook at The Scorecrow
Follow Us on Instagram at The Scorecrow
Follow Daniel Corrigan on Twitter @Corrigan_Tweets
Main Credit Image: [getty src="1010945224″ width="594″ height="393″ tld="com"]