Daniel Corrigan | September 17th, 2019
The Cleveland Browns picked up their first win of the season Monday night, defeating the New York Jets 23-3 at Metlife stadium. The Browns improve to 1-1 while the Jets fall to 0-2 and are in a deep hole.
The Offense
As a Browns fan, i'm still concerned about Baker Mayfield. He was way to inconsistent, and is hot-dogging some throws. The stat line says he played a pretty good game, completing 19/35 passes for 325 yards and a touchdown.
You can really point at the offensive line for Mayfield's struggles. He just has no time to read the defense. Mayfield constantly had to roll out of the pocket or was getting pressured which stalled the offense. Outside of Joel Bitonio and J.C. Tretter this offensive line is not good.
The biggest bright-spot of the game was Odell Beckham J.r.'s return to Metlife Stadium. Beckham had a beautiful one-handed catch on the first drive and picked up a career long 89 yard TD reception. The best part of the game from Beckham was his watch. He was sporting an RM 56-01 which cost $1.96 million.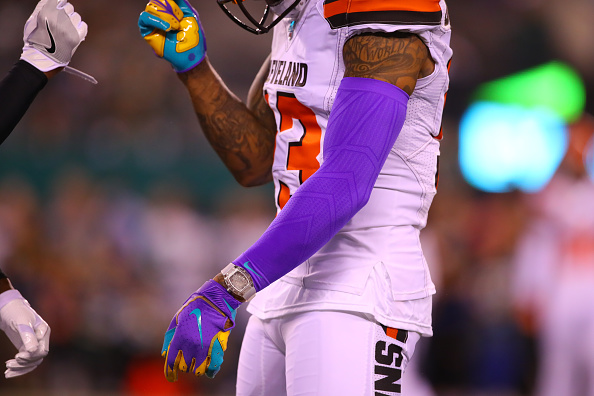 Nick Chubb ran for only 62 yards on 18 carries and a touchdown. Not horrible, but he just cant get any opening with this offensive line. With Dontrell Hilliard out for the game, they kept the ball in Mayfield's hand for the majority of the game.
Offensive Grade: C+
The Defense
The front seven bullied a depleted Jets team. Myles Garrett mainly played offside the whole game but when he wasn't, he recorded three sacks and five QB hits. Garrett was also flagged for two "roughing the passer" penalties, one of which knocked Trevor Siemian out for the season. The Jets were already down Sam Darnold and had to rely on Luke Falk.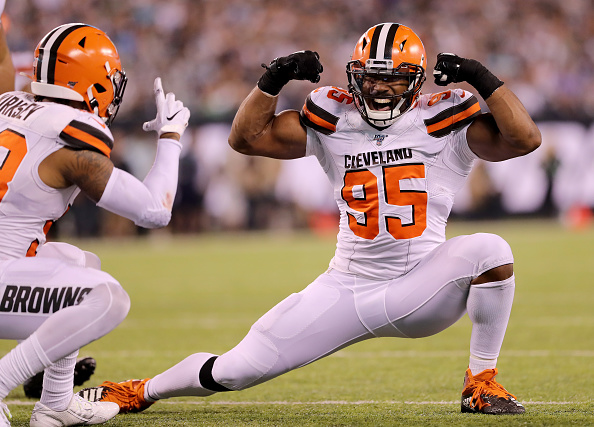 Joe Schobert continues to show why he is the leader of this defense. He is just always at the ball and making a play. The one glaring issue to me is Denzel Ward. His coverage these first two games has been sub-par and he is still mediocre at tackling. He absolutely needs to be better.
But the good news is that Greedy Williams is looking like a solid player right now. There is nothing to really talk about with this defense other than they dominated the night. The Jets couldn't do anything.
Defensive Grade: A+
Overall Grade: B-
The Browns have to get a lot better, and it needs to be fast. They have the Rams, Patriots, and Seahawks coming up. If the offense doesn't get better, SNF next week is going to be ugly.
Player of the Game: Odell Beckham Jr
Pretty obvious pick here, he is a game-changer. He had six receptions for 161 yards and a touchdown in his return to New York.
Questions and comments?
thescorecrowsports@gmail.com
Follow Us on Twitter @thescorecrow
Follow Us on Reddit at u/TheScorecrow
Follow Us on Facebook at The Scorecrow
Follow Us on Instagram at The Scorecrow
Facebook Group where you can read and post articles at The Scorecrow
Reddit Group where everyone can post without fear of being banned at The Scorecrow
Follow Daniel Corrigan on Twitter @Corrigan_Tweets
Main Credit Image:
[getty src="1175147661″ width="594″ height="398″ tld="com"]
[getty src="1168719130″ width="594″ height="396″ tld="com"]
[getty src="1175146966″ width="594″ height="427″ tld="com"]