Joel Dorcas | March 24th, 2019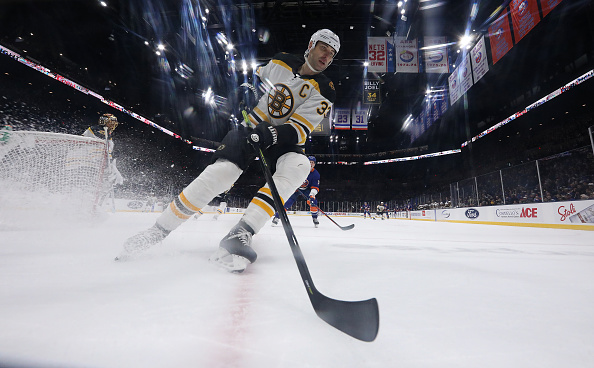 The Behemoth, Zdeno Chara will play another year in the NHL for the Boston Bruins. The 42 year -old defenseman continues to be a hard-working player and a leader off and on the ice and will play in his 14th season with the Bruins next season.
The deal is worth two million dollars for the one season and Chara has the chance of more money(1.75 million) if he reaches certain performance thresholds.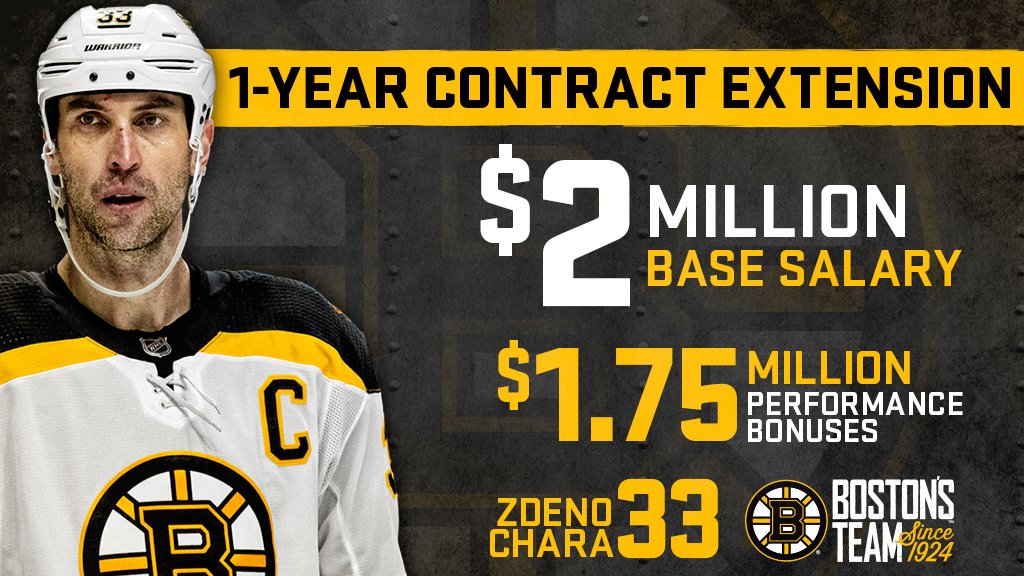 Chara loves the game and loves his teammates and is a big part of the team and the community. He is still an imposing presence and can still use his long reach and frame to his advantage even if he has lost a step. It's hard to imagine anyone else being the captain, other than of course Patrice Bergeron, but Chara is such an intricate part of leading his team on the ice every night. He is also a perfect example to the younger players on how to prepare for the daily grinds of an NHL schedule. Chara has 11 points and is a plus 16 in 55 games this season. Chara is way past his prime and his Norris trophy season of 2008-09 but there is no denying his importance to this storied franchise.
Chara currently is averaging 21.06 minutes on the season and has been paired up on either the first or second group of defensemen.
It's difficult to predict how much longer the 6'9″ defensemen wants to play but anything is possible given how dedicated Chara is to his craft. One thing for certain, when he does finish his career, he will be recognized as one of the all-time greats in a long list of great Boston Bruin players.
Questions and comments?
Follow Us on Twitter @thescorecrow
Follow Us on Reddit at u/TheScorecrow
Follow Us on Facebook at The Scorecrow
Follow Us on Instagram at The Scorecrow
Follow Joel Dorcas on Twitter @Joel_Dorcas6
Main Image Credit:
[getty src="1136930996″ width="594″ height="368″ tld="ca"]