Matt Woolsey | March 29th, 2019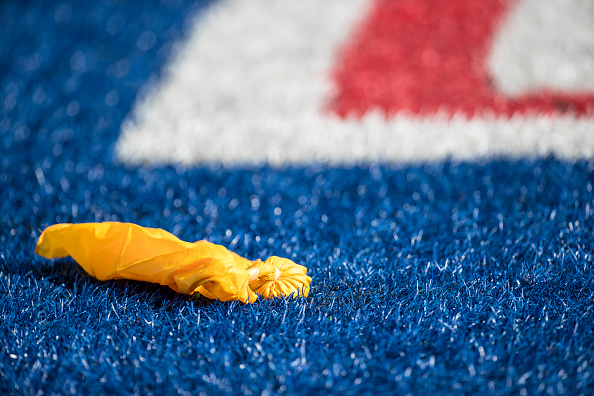 It's Week 16, you're sitting at home watching the Green Bay Packers, phone in your hand watching your fantasy score. It's championship week, you're down by half a point. Your brow is moist from the sweat, your heart is beating. One more catch by Davante Adams and you win. The teams are coming back from the two-minute warning, it has to be now. If you are going to win, it has to be now.
The Packers line up, Ready, Set, Hike, Davante Adams breaks from the line scrimmage. Aaron Rodgers fakes the handoff to Aaron Jones and rolls out to his right. Adams after a nice double move is streaking down the sideline with a step on the defender. Rodgers heaves the ball towards his receiver, you get up from your couch this is it, you're about to win. The ball is on target, Adams starts to raise his hands to catch the ball, you start jumping up and down, you are the champion. The defender catches up and runs through Adams. The yellow flag comes out, the ball hits the ground. Pass interference, no catch, and more importantly no fantasy points. The packers hand the ball off three straight times and kick a field goal to win the game, and you lost the championship.
I bring this up because the fantasy footballers, and if you do not follow them you should, put out a poll asking if wide receivers should get a fantasy point for drawing a pass interference call?
Would you be in favor of a 1 pt award if your WR has a pass interference call stop him from a reception?

— Andy Holloway (@andyholloway) March 27, 2019
I get the argument of no because they didn't catch the ball. But in college pass interference is only a 15-yard penalty. In the NFL they give the receiver the benefit of the doubt they would have caught the ball by making it a spot foul. They don't give the receiver or the quarterback the yards to pat their stats, but they give the team the yards.
Your fantasy platform is not giving you the yards but a point for drawing a foul. I mean why not allow this adjustment. The receiver made a move to get ahead of the defender. The only option the defender had was to make an illegal play. Why not reward the player and you the owner in fantasy, because the chains were moved. Love to hear your thoughts on the matter. Should wide receivers and/or running backs get a point for drawing the pass interference call and leave it the way it is?
Questions and comments?
thescorecrowsports@gmail.com
Follow Us on Twitter @thescorecrow
Follow Us on Reddit at u/TheScorecrow
Follow Us on Facebook at The Scorecrow
Follow Us on Instagram at The Scorecrow
Follow Matt Woolsey on Twitter @AresgodFF
Main Credit Image: [getty src="1039260028″ width="594″ height="396″ tld="com"]