Porcello's Struggles Continue
August 11, 2019 8:00 am | by Kreighton Baxter | Posted In Atlantic, Boston Red Sox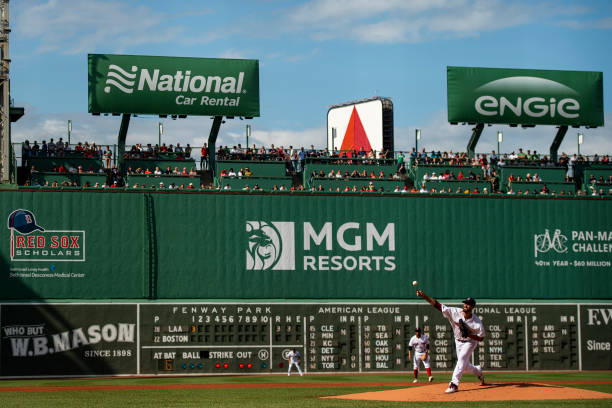 (Photo by Billie Weiss/Boston Red Sox/Getty Images)
Every fifth day of the 2018 season when Rick Porcello took the hill, a solid outing was almost guaranteed. Porcello was on top of his game. He looked like an ace, things came easy to him, and in his own words, 'It was a dream season.'
Flip the calendar to 2019 and it looks like Porcello was replaced with a number four starter at best.
It has been a mystery this season and it was all too evident Saturday afternoon as Porcello took the loss after another rough outing. Porcello allows another first-inning home run, this time a three-run bomb, and his 18th first-inning home run allowed this season.
Porcello is tied for eighth place in home runs allowed across MLB with 28. Porcell was able to recover from the early home run, and it looked like things were moving along smoothly. And then Mike Trout happened.
Porcello threw just three pitches in the sixth, giving up a home run to Trout. Trout, who has now homered at each AL park, smashed a 428-foot homer over the Monster that prompted Rick's exit.
With the loss, Boston will now look to take the series 3-1 on Sunday afternoon. The Sox have an even more important series coming up against Terry Francona and the Indians. Cleveland owns the top wild-card spot, and the Sox could make up some much-needed ground in the chase for the postseason.
That series could very well determine if the Sox make the playoffs or not.