Decade of Dominance, Game 11: Sharks 76, Orlando Predators 30
July 6, 2019 12:00 pm | by | Posted In Arena Football Talk, National Arena League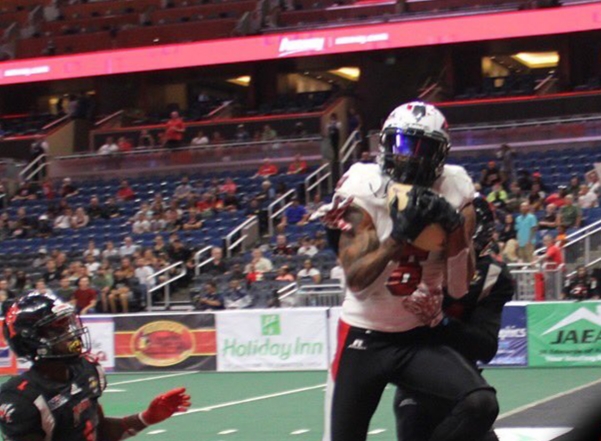 The Jacksonville Sharks were looking to become the first team to 10 wins this season when they went down to Orlando to take on the last-place Predators. Jacksonville was coming off a back-to-back with the New York Streets.

Mike Faufaul, starting in place for Bane for the fourth consecutive game, threw for 264 yards and six touchdowns. Jarmon Forstson led the way with eight catches for 102 yards and two scores.

Devin Wilson and Kamrin Sullivan also caught two touchdown passes a piece. On defense, the Sharks tied a league record with six interceptions. Seth Ellis had three of them, one of which went back for a touchdown.

The Sharks face a tough test next weekend when they travel up to Worcestor, MA to take on the Massachusetts Pirates. The Pirates clinched a playoff spot with their win over the New York Streets.