Corey: Jaylen Brown Haters, It's Time to Admit How Wrong You Were
January 10, 2019 7:29 pm | by Dylan Corey | Posted In Atlantic, Boston Celtics
Photo Credit: Gregory Shamus/Getty Images
The Boston Celtics are finally starting to find their groove, and it's exciting to watch.
Part of the resurgence is credited to players like Jaylen Brown and Gordon Hayward—two wings that began the season in the starting lineup but had to get moved to the bench after falling short of their preseason projections.
In fact, it was obvious that nobody on the roster was meeting expectations outside of Kyrie Irving and Marcus Morris.
In the most recent 20 games, it seems that the basketball gods have blessed the Celtics with the gift of making shots.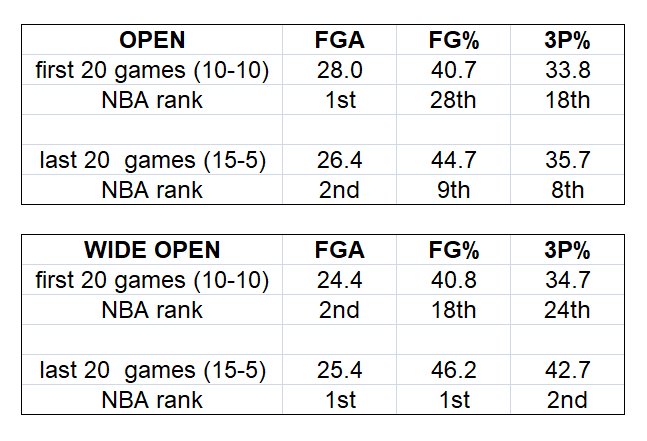 Specifically, Brown has morphed into his newfound bench role and is leading the reserves across the board.
Since the beginning of December, he has the highest scoring average (13.7), field goals made (5.0), steals (1.0), and free throws made as well as attempted among Celtic bench players. Furthermore, the Cal product is shooting at a 50.7 percent clip and hauls in 4.6 rebounds per game, which are tied with Gordon Hayward for second off the bench.
While the majority of these numbers aren't an improvement from last season, it's imperative to remember that the Celtics being healthy is going to hinder the quantitative success of players like Brown. If he continues delivering at this level, it's not out of the question that he could return to the starting lineup. But for now, he is doing exactly what head coach Brad Stevens ordered.
That may be fair enough for both parties, as Brown has made it clear in the past that he is open to keeping Marcus Smart starting in the backcourt alongside Kyrie Irving.
#Celtics Jaylen Brown: I believe in my ability. Coaching staff believes in my ability. If coming off bench makes sense – people make it a bigger deal than it really is. At end of the day it's basketball. Hayward came off the bench & had 30 points. It's a mindset. It's a choice.

— Scott Souza (@Scott_Souza) December 5, 2018
If the Celtics hope to be any sort of challenge for titans around the league including the Toronto Raptors and Golden State Warriors, they will require players like Jaylen Brown to continue playing like he has in the second half of this season.
Watching the 22-year-old play shows the importance of Brown from more than a statistics perspective. He's done a remarkable job of making the best pass, taking the best shot, and letting his game come to him instead of trying to force it.