Around the NBA: Week 10
by Andersen Pickard
December 18, 2018
Coach Treal | December 18th, 2018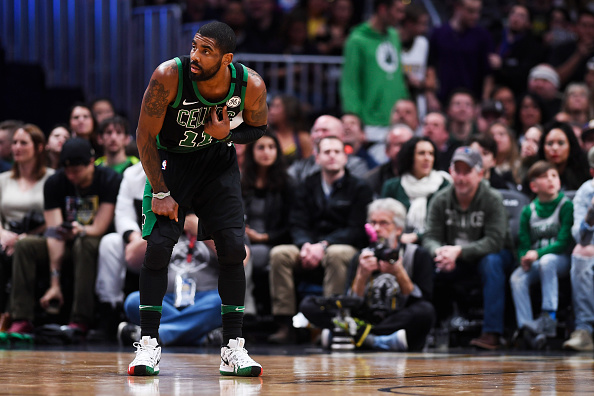 Welcome Back, hoop heads! We are already into the third week of December and the NBA season, for most teams, is already beginning to take shape for better or worse. Some teams are still fighting the injury bug and others are just losing the fight. We take a deeper look into some of the must-see game this week as we get ready for a slew of games Christmas Day.
Week 10 
(Dec 17 – Dec 23)
Phoenix Suns Vs. New York Knicks
This contest is not a battle between two playoff teams but it has some young talent on display as Devin Booker and #1 overall pick Deandre Ayton make their only appearance to the mecca of basketball playing at Madison Square Garden. The Knicks, on the other hand, are 2-8 in December but have shown some fight under first-year coach David Fizdale. Some young players have had some bright spots this season for them mainly Emmanuel Mudiay and Noah Vonleh who are both posting the best numbers of their careers. Also un-drafted rookie Allonzo Trier better known as "ISO ZO" is averaging double-figure scoring (11PPG) and recently had his two-contract converted into a two year guaranteed deal worth $7 million dollars.
This is a rematch of last years playoffs that saw the Rockets win the series 4-1 but this year is different because as of right now both these teams are on the outside of the playoff picture. The Rockets have tried to get back on track after losing three straight games they are currently on a three-game winning streak with reigning league MVP James Harden leading the charge. The Jazz have had a difficult time this season repeating the success they had last year as Donovan Mitchell is adjusting to being the top guy on the scouting report. That's not to say he is having a bad season. If you look at the numbers he is basically averaging the same stats as he did last season. Most people expected his number to increase and for him to help this team get back to the playoffs, but the season is still young but this will be an important game for both clubs.
Indiana Pacers Vs. Toronto Raptors
This Eastern Conference match-up is one to keep a close eye on as the Raptors have not only the best record in the East but in the entire league at 23-9. The Pacers are not far behind in the standings as they are 20-10 and currently on a seven-game winning streak. With Victor Oladipo back in the lineup for the last three games after missing time with a knee injury they look to continue their hot streak on the road in this marquee match-up. The Raptors have been hit with the injury bug after their recent road trip with Jonas Valanciunas going down with a hand injury and Kyle Lowry is dealing with a thigh injury. Kawhi Leonard is back after a two-game absence and is showing no signs of rust this season with impressive averages of 26 ppg and 8 rpg not to mention his stellar defense. With the Pacers flying under the radar for much of this season this will be a great early season test for them to see how they stack up against one of the league's best.
Milwaukee Bucks Vs. Boston Celtics
Here we have another match-up from teams who faced off in last season's playoff. The Bucks are currently in second place in the East with a 19-9 record. As the Celtics have looked like the team many expected them to be in the last few weeks going 8-2 over their last 10 games and even winning 8 in a row before suffering a loss in their last game. Kyrie Irving has found his groove over the last few games, posting great individual stats over the winning streak and has helped right the ship in Boston.
New Orleans Pelicans Vs. Los Angeles Lakers
This is one of the most intriguing match-ups of the week and not for the action that will be taking place on the court. Everyone feels that Anthony Davis is the number one target for the Lakers and if the Pelicans aren't able to make a serious run to the playoffs they may be forced to trade him or risk watching him leave via free agency. The Lakers have some nice young pieces that they would be willing to trade in order to acquire a talent like Davis to pair with LeBron James to contend for a championship.
Los Angeles Clippers Vs. Golden State Warriors
This should be a great game as the Clippers are one of the surprise teams of the early season and sitting right in the middle of the playoff picture in the tough West. The battle at the guard spot is what I will be watching as Patrick Beverly and Avery Bradley look to contain the Splash Brothers (Steph Curry and Klay Thompson). The one player I am always excited to see when the Clips are in action is Tobias Harris who is one of the most underrated players in the league and should receive serious consideration for making his first All-Star appearance this season.
Hit me up on Twitter about what League Pass Games you are most excited for this week!
Questions and comments?
thescorecrowsports@gmail.com
Follow Us on Twitter @thescorecrow
Follow Us on Reddit at TheScorecrow
Follow Coach Treal on Twitter @CoachTreal2
Main Credit Image: Embed from Getty Images