The Scorecrow NBA Predictions
by The Scorecrow
October 17, 2018
The Scorecrow NBA Department | October 17th, 2018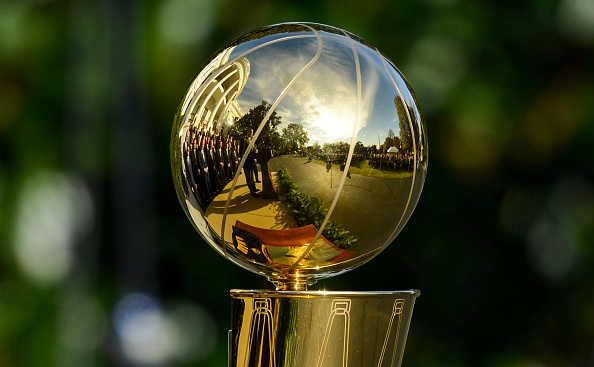 Now that all of our NBA previews are completed, we have a grasp on what the season will hold. Here are our predictions for this year and links to all of our NBA previews by our team of writers.
Eastern Conference
Boston Celtics 60-22
Toronto Raptors 54-28
Philadelphia 76ers 52-30
Indiana Pacers 49-33
Detroit Pistons 46-36
Milwaukee Bucks 45-37
Washington Wizards 44-38
Miami Heat 42-40
Chicago Bulls 41-41
Brooklyn Nets 36-46
Charlotte Hornets 30-52
Orlando Magic 27-55
Cleveland Cavaliers 26-56
New York Knicks 26-56
Atlanta Hawks 21-61
Eastern Conference Finals: Boston Celtics defeat Philadelphia 76ers in 6 games
Western Conference
Golden State Warriors 60-22
Houston Rockets 59-23
Utah Jazz 52-30
Los Angeles Lakers 50-32
Oklahoma City Thunder 50-32
New Orleans Pelicans 46-36
Denver Nuggets 45-37
Portland Trail Blazers 42-40
Dallas Mavericks 40-42
Minnesota Timberwolves 39-43
San Antonio Spurs 36-46
Los Angeles Clippers 35-47
Sacramento Kings 28-54
Memphis Grizzlies 24-58
Phoenix Suns 23-59
Western Conference Finals: Golden State Warriors defeat Houston Rockets in 7 games
A couple of our writers saw the Celtics beating the Raptors in the East. In the West, a couple saw the Rockets taking down the Warriors or the Warriors beating the Lakers but this was the general consensus.
Finals: Boston Celtics beat Golden State Warriors in 7 games
We will see how this season plays out. No one can predict injuries or trade moves at the deadline. Enjoy the season NBA fans no matter how it plays out. Check out the links for each team to get more in-depth previews. Also, follow our great writers on Twitter.
@KitShepard
@CoachTreal2
@PranavRama1
@LiamRomero9
@CalebMynatt
@JustinBonhard
@GioDamico15
@AbbanBrendan
@ORzodkiewicz
@DBAdventures_
Main Credit Image: Embed from Getty Images