How Will Notable Franchise Tags Affect Their Team?
August 5, 2018 1:16 pm | by Davis Ender | Posted In Worldwide Sports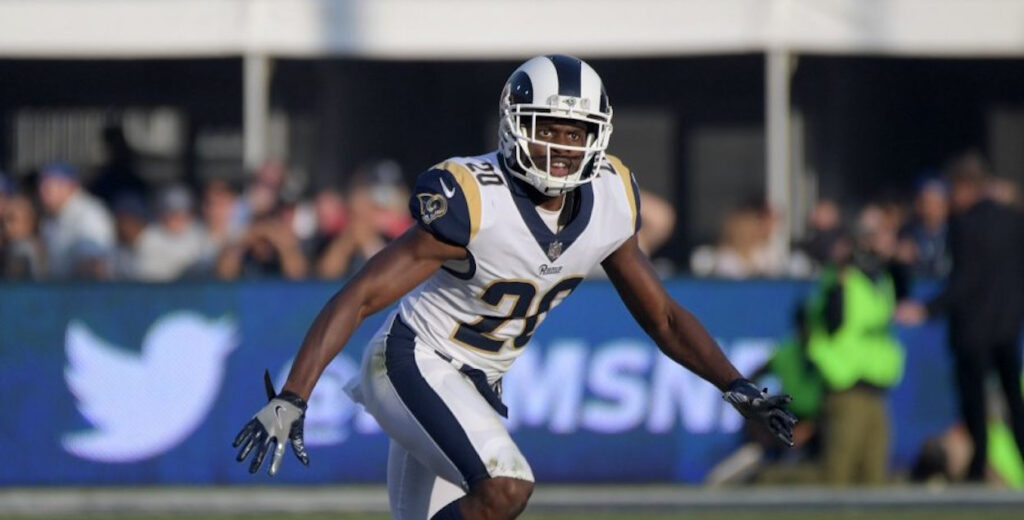 Photo: Kirby Lee-USA TODAY Sports
Le'Veon Bell might be the most notable player to not get an extension at the July deadline, but he certainly isn't the only important player to not get a long-term deal.
Here are the three most notable players outside of Bell who will play 2018 under either their rookie contract or the franchise tag.
DeMarcus Lawrence- Dallas Cowboys
The Cowboys will continue their game of tag with star defensive end DeMarcus Lawrence this offseason.
Dallas does have a young and deep defensive line, but Lawrence is by far their best defensive player. He recorded 14.5 sacks in 2017 while also managing to force four fumbles. The Cowboys defense might have its issues, but as long as Lawrence is on the defensive line, they need to be respected.
He will earn $17.143 million under the franchise tag while the Cowboys will have to wait another summer to try and extended the 2014 draft pick.
Lemarcus Joyner-Los Angeles Rams
The Los Angeles Rams may have failed to agree on a long-term contract with the pro bowl snubbed safety, but Joyner will still return to them in 2018 on the franchise tag.
The team will likely try to extend him once again next summer, but they have other priorities that are far more urgent, such as resigning 2017 defensive player of the year Aaron Donald. Los Angeles shouldn't take him for granted, however, as he is one of the most critical, yet somehow underrated parts of their defense.
The Rams had a busy offseason as they added several defensive stars such as Marcus Peters, Aquib Talib, and Ndamukong Suh to accompany their already solid defense, along with Joyner at the free safety position. Joyner recorded 39 tackles and four turnovers in 2017 and allows the rest of the defense to play far more aggressive while he sits in the secondary.
Ziggy Ansah- Detriot Lions
Like the Cowboys, the Lions were unable to sign their star defensive end to a long-term contract which forces him to play the 2018 season under the $17.143 million franchise tag.
Ezekiel 'Ziggy' Ansah had 12 sacks in his 14 games last season and was a big bright spot on the Lions defense.
The Lions find themselves in a tough position because while Ansah has been an absolute beast on the defensive line, he will turn 30 by the time the 2019 season rolls around—making any long-term contract a risk.
The Lions certainly have a couple stars on the defensive side of the ball, but none of them can pressure the quarterback quite like Ziggy Ansah.