Reporter Says Belichick Pursued Decker Because of Skin Tone
August 2, 2018 5:40 pm | by Sam Gordon | Posted In New England Patriots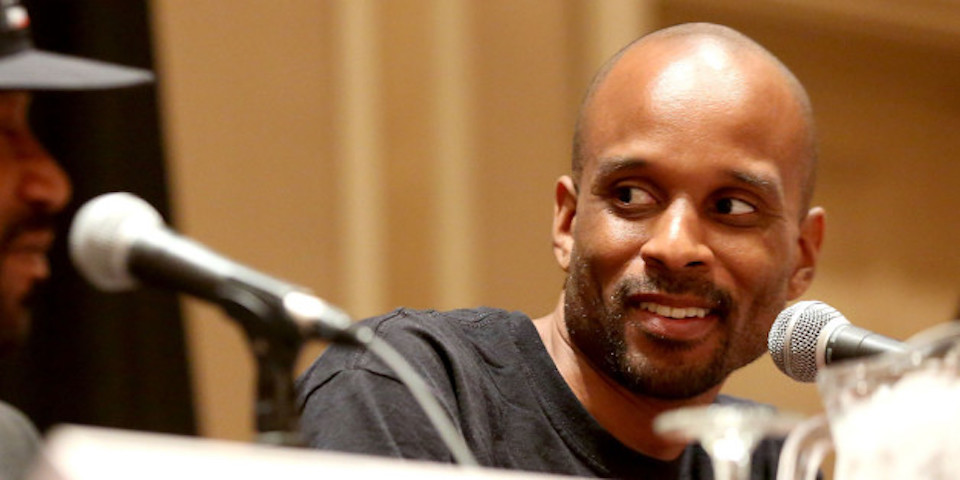 Photo Credit: Seth Mathis/Getty Images
Football fans have pointed out for many years that the New England Patriots offense, especially their receiving corp, is made up primarily of white players.
Most would shrug this off as just pure coincidence as the offense and defense of the team does indeed have a diverse group of players as does every organization of almost every sport. But ESPN reporter Bomani Jones is going one step further by saying that Patriots head coach Bill Belichick pursued wide receiver Eric Decker because he was white.
"Here's my question on this: did Bill Belichick have a Google alert set for Eric Decker?," Jones said on the "High Noon" podcast. "Or when this sort of thing happens, do they call the Lance Alworth Alliance to see what names they have on the list of guys that perhaps they could recommend? The Steve Largent Foundation is here to let them know there's somebody else."
Jones's co-host Pablo Torre takes it one step further by saying that the Patriots head coach indeed has a 'type' of player that he likes to have on his team.
"Bill Belichick has a type. He is your friend that has a type," Torre said. "I'm not saying Eric Decker is only desired because he fits the type. All I'm saying, is it is really, really funny when your friend who has a type walks in with someone who's the type."
To assume something like this without looking at the in-depth reasoning behind the move is very dangerous, especially on an issue such as race.
The Denver Broncos drafted Decker when now Patriots offensive coordinator Josh McDaniels was the head coach of the team. McDaniels more than likely had a say to the team drafting him. Decker played in an offense run by McDaniels, which was similar to one in New England.
Despite only having six catches that season, it gave him a leg up on the Patriots signing him over Dez Bryant to replace injured receivers Jordan Matthews and Malcolm Mitchell. Decker has always been seen as a player who could fit with the Patriots and their scheme, regardless of his race.
This was evident when the Patriots signed then free agent wide receiver Brandon Lloyd in 2012 who had experience with McDaniels who was the head coach in Denver and offensive coordinator in St. Louis and is African-American.
Lloyd saw moderate success in the Patriots offense as he caught 74 passes for 911 yards and four touchdowns. The catch and receiving yardage total would be good enough for second among receiving options for the team that season.
Saying that the signing was a move that was based on the Decker's skin tone is as bold a statement as one can make. However, it would be very surprising if he was signed because of race and not talent as well as scheme fit.