Pierce: Hot Streak Proving Swihart's Worth
July 31, 2018 1:40 pm | by Rick Pierce | Posted In Boston Red Sox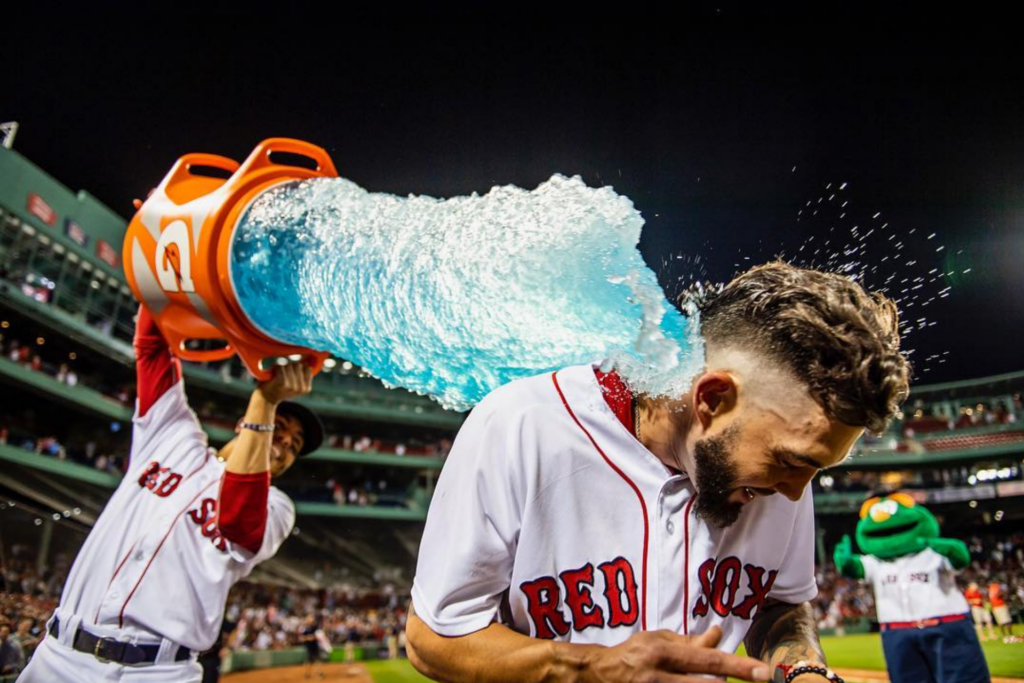 Photo Credit: Boston Red Sox
After high expectations and low return for years, Blake Swihart is finally starting to deliver for the Boston Red Sox.
Boston drafted Swihart as the 26th overall pick in the 2011 MLB Amateur Draft. Before his call-up in 2015, Swihart was the second highest rated prospect behind Henry Owens in the Red Sox farm system and the No.24 prospect in the Major Leagues.
Swihart began his career as a catcher but has found himself in the infield and in left field in an effort to find himself a home in the Red Sox lineup. With two catchers, four outfielders and multiple utility infielders there was no space left for Swihart. His struggles continued as he became a bench player.
Before Christian Vazquez's injury early in July, Swihart only played in 41 games and in 23 of them he was either a defensive replacement or a pinch hitter. However, since Vazquez's injury, Swihart has been playing on a more daily basis.
While Swihart's struggles are what most people think of when seeing him at the plate ever since he has become more of an everyday player, he has been much better at the plate as of late. Since Vazquez's injury, Swihart has played in eight of the 15 games the Red Sox have played as of July 30. Throughout that time, Swihart is in the midst of a 10 game hitting streak and is batting .444/.484/.678.
Swihart's contact isn't the only thing improving though, as his power has also improved dramatically. With his first home run of the season and four doubles, Swihart has hit over twice as many extra-base hits during his 10 game hitting streak than he had before July. He even contributed to the memorable season on June 30th with a walk-off ground-rule double in the 13th inning against the Philadelphia Phillies. Swihart pinch hit for Sandy Leon in the 10th inning.
The 26-year-old's value only increases with his fielding. While he may not be a Gold Glove caliber fielder like Mookie Betts, Swihart's fielding value comes with his flexibility. During this season, the only positions Swihart hasn't played as are pitcher, shortstop, and center field.
Swihart has been playing great in the month of July and if he continues this trend, he can be a valuable asset to the Red Sox.