Eovaldi Shines in First Start for Red Sox
July 30, 2018 12:00 pm | by Cullen McIntyre | Posted In Boston Red Sox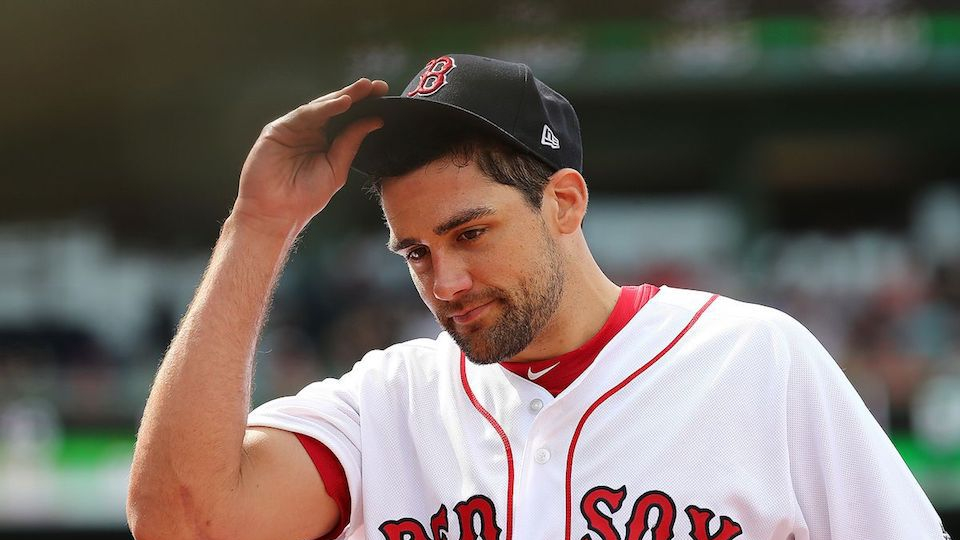 Photo Credit: Jim Rogash/Getty Images
In his first start in a Red Sox uniform, Nathan Eovaldi meant business.
The right-hander with a high-90's fastball and great movement on his cutter and slider shut down the Twins' offense to earn the Red Sox their only shutout of the four-game series. Eovaldi pitched seven shutout innings, struck out five batters, and allowed four hits. He commanded the strike zone and had the Twins bats under his control as the Red Sox won 3-0 to complete the series victory over Minnesota.
After joining the Red Sox in a deal for pitching prospect Jalen Beeks, Eovaldi's addition was meant to bolster the end of the starting rotation, and that's exactly what he did. His domination in his debut should earn him a spot at the end of the rotation, with Drew Pomeranz continuing to struggle and Eduardo Rodriguez on the disabled list.
Red Sox fans will surely enjoy his presence on the team, especially with Beeks underperforming in his first appearance with the Rays. The young pitcher threw 3 1/3 innings, allowed eight earned runs on 10 hits and three walks, and only managed one strikeout—launching his ERA to 15.83. On the contrary, Eovaldi's ERA fell to 3.80 after his seven shutout innings.
Jalen Beeks first start for Rays:
3.1 IP, 10 H, 8 ER, 3 BB, 1 K.
Season ERA now 15.83

Nathan Eovaldi's first start for Sox:
7.0 IP, 4 H, 0 ER, 0 BB, 5 K
Season ERA now 3.80, ERA with Red Sox 0.00?

— CM Sports (@CMSports11) July 29, 2018
Dave Dombrowski said the Red Sox expressed interest in Eovaldi weeks before the trade and was happy to get his man.
"He's a guy that fits for us," Dombrowski said. "We thought it was appropriate to move quickly rather than to wait for uncertainties. We figured let's go ahead and try to get the deal done."
Eovaldi will look to continue his strong starts and lock his spot in the Sox starting rotation.