Corey: Isaiah Thomas Will Be the Steal of This Offseason
July 22, 2018 2:41 pm | by Dylan Corey | Posted In Boston Celtics, Worldwide Sports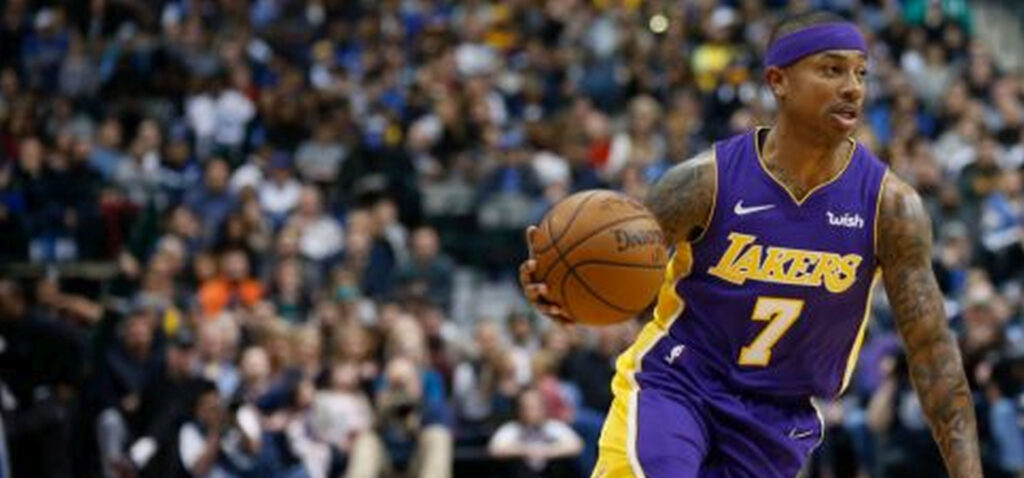 Photo Credit: Ron Jenkins/Getty Images
Isaiah Thomas's last few seasons have been a whirlwind, to say the least.
After an MVP season with the Boston Celtics in 2017, Boston traded him to the Cleveland Cavaliers in a blockbuster trade for wantaway star point guard Kyrie Irving. Thomas' short stint in Cleveland was underwhelming,  and he was quickly shipped to the Los Angeles Lakers when the Cavaliers decided to perform a roster overhaul at the trade deadline. As a Laker, Thomas saw a slight improvement from his time in Cleveland, but it was still extremely far from the 28.9 points and 5.9 assists fans witnessed last year in Boston.
Now, on a one-year deal with the Denver Nuggets, Thomas has an opportunity to shine once again.
Arguably the most notable difference between the Celtics and the other teams Thomas has been a part of thus far is the layout. With Cleveland and Los Angeles, there were plenty of other options before him. When the 5-foot-9 All-Star led Boston to the Eastern Conference Finals, he was the primary weapon offensively and was surrounded by outstanding role players as well as defensive specialists.
The Nuggets provide a roster most closely related to that of the Celtics two years ago. They have a capable defense and promising young talent in Michael Porter Jr along with Jamal Murray.
The University of Washington product encased this exact thinking shortly after announcing his new contract.
"Knowing that I wanted to go somewhere where they were going to allow me to be who I am, allow me to play to my strengths and at the same time be around a good group of guys that got the potential to be special," Thomas said.
Head coach of the Nuggets Michael Malone recently coached Thomas when they were both with the Sacramento Kings in 2013-14. Now, the two are reunited and are looking to become another threat in an already star-studded Western Conference.