Breaking: Celtics Re-Sign Marcus Smart
July 19, 2018 11:31 am | by Sam Gordon | Posted In Boston Celtics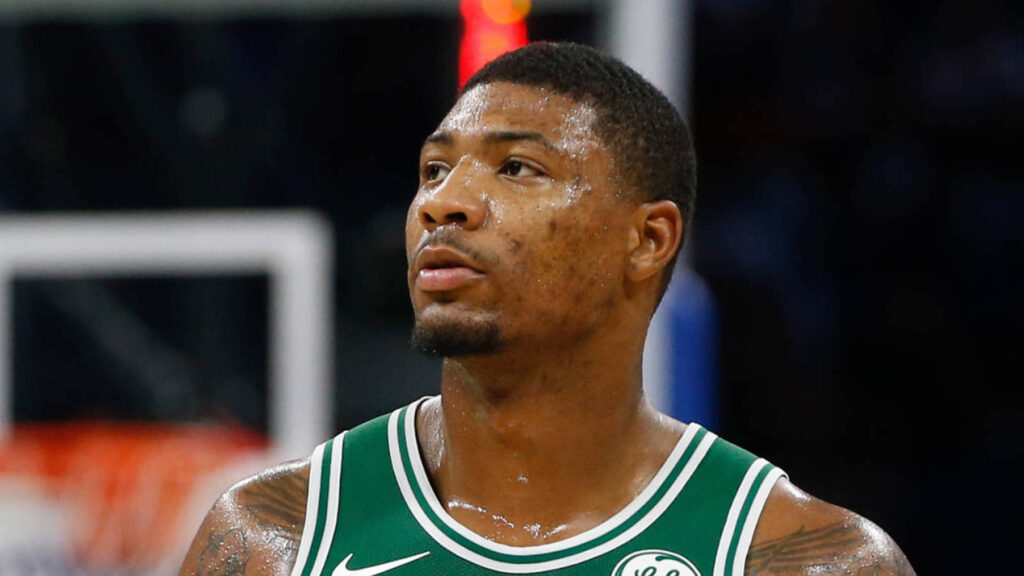 Photo Credit: Kim Klement/USA Today Sports
The Celtics are bringing back one of their best defensive players as the team has agreed to terms with guard Marcus Smart on a four-year contract worth $52 million.
It's only fitting that, with a guy like Marcus Smart, Danny Ainge was able to steal the guard by bringing him back on a deal with a $13 million average annual value.
As evidenced to the amount of money Smart will be making for the next four years at $52 million, it is a deal that, if Ainge had waited longer, would've probably been in the $18 million-$20 million range if he had signed an offer sheet with another club. It's a fantastic deal on the part of Ainge, and Smart gets to stay in the place he's called home for four years.
Smart entered training camp in the summer of 2017 in the best physical shape of his professional career; and with a video tweeted out of him shooting the lights out from three-point range, the Celtics fan base was reinvigorated with the love of the potential All-Star they thought the Celtics were getting when he was taken sixth overall in the 2014 NBA Draft.
However, the 24-year-old shooting guard never lived up to the offensive hype that his workout videos presented, as he was just a fraction better than his career averages in field goal and three point percentage. 
But with this re-signing, the Celtics retain a key part of their defense and should keep the play on that end of the court formidable for years to come.