Report: Celtics and Marcus Smart Nearing Contract Agreement
July 18, 2018 5:20 pm | by Dylan Corey | Posted In Boston Celtics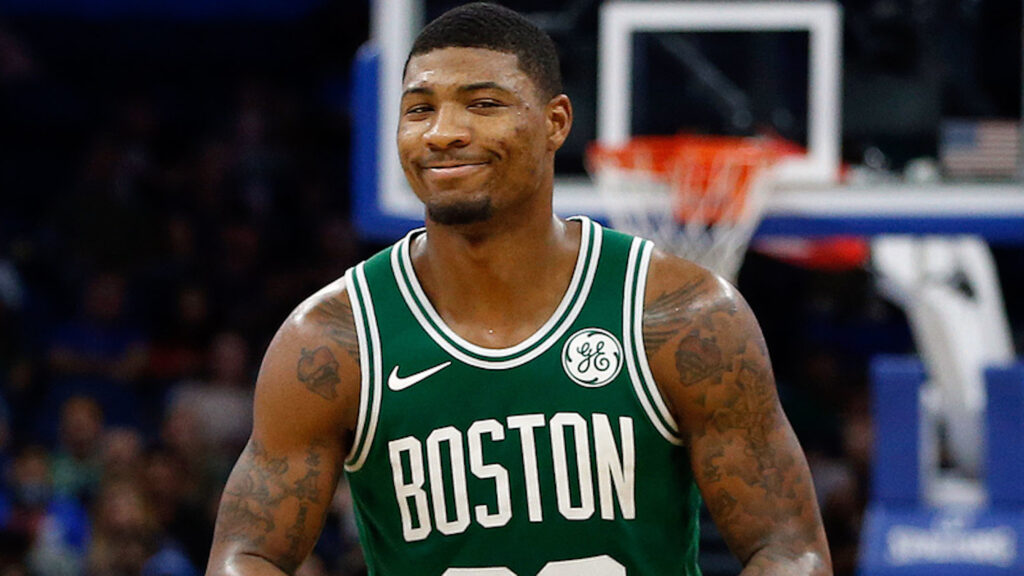 Nov 5, 2017; Orlando, FL, USA; Boston Celtics guard Marcus Smart (36) during the second half at Amway Center. Mandatory Credit: Kim Klement-USA TODAY Sports
It seems like Marcus Smart will remain a Celtic after all, according to ESPN's Adrian Wojnarowski.
Celtics GM Danny Ainge and Happy Walters, the agent for restricted free agent guard Marcus Smart, are now seriously engaged in contract talks, league sources tell ESPN. Potential deal range is in the four-year, $46M-$50M range, sources tell ESPN. Talks ongoing.

— Adrian Wojnarowski (@wojespn) July 18, 2018
This contract negotiation fiasco goes all the way back to the last offseason when neither party could agree on an appropriate extension. If Wojnarowski's information is correct, it means that general manager Danny Ainge buckled down, and gave Smart right around what he said he's worth.
Both sides have been hoping that Smart would remain a Celtics player if only a dollar amount could be compromised on.
The Oklahoma State University product has been a huge piece to head coach Brad Stevens' scheme, primarily on the defensive end. While he only averaged 10.2 points, 3.5 rebounds, 4.8 assists, and 1.3 steals per game, Smart's impact that he brings with high intensity and hustle plays is unmatched.
Should this deal become official, expect the Celtics to move some more pieces—quite possibly Marcus Morris—due to being over the tax.