Guerin: Why Joshua-Wilder Would've Put Boxing Back on the Map
July 14, 2018 12:00 pm | by Jeremy Guerin | Posted In Worldwide Sports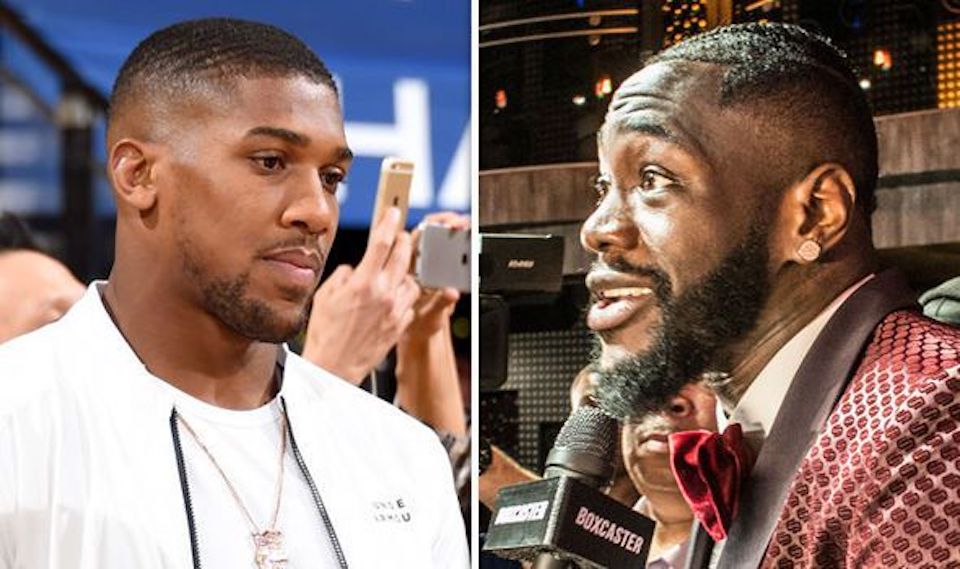 Photo: Getty Images
Anthony Joshua and Deontay Wilder's fight was supposed to be the fight of the century, a spectacle not seen since the days of Muhammed Ali's 'Rumble in the Jungle' against George Foreman. Trust the World Boxing Association to screw it up.
Instead, the WBA is 'making' Joshua defend his titles against a 'mandatory challenger' in Alexander Povetkin. The WBA knows what it's doing. Joshua needed an escape route. Wilder is an unknown, a wild card. He isn't the draw that Joshua is, but this could've been an all-time great fight. Joshua is unsure of his status and doesn't want to lose his belts, so his team was able to buy him time while Wilder gnashes on his teeth for another year.
Joshua measures in at around 6-foot-6 and weighs in at 250 pounds. He owns three of the four major belts of boxing in the IBF, WBA (Super) and WBO. His record is 21-0, with 20 of those wins coming by knockout and one by decision. He has faced some of the premier heavyweights in the world, and come out on top, and the British boxer has rightfully earned his reputation as one of the best in the sport.
Wilder, on the other hand, is a different type of cat. He is the new kid on the block and is still trying to earn name recognition in the boxing world. Wilder is 6-foot-7, 227 pounds, and is an absolute animal. He is 40-0 in his career, with 39 of those decisions coming by way of knockout. Wilder has been mainly fighting some of the lesser opponents, but the wins he piles up are making his opponents take more notice.
The main difference between the two fighters is their style. Both are brash and like to talk—Wilder especially so. Joshua is a more experienced boxer—his technique is more refined, and his punches are calculated and made with precision.
Wilder on the contrary likes to brawl. He deals big haymakers to his opponents, who are often unable to respond to the barrage of blows. His technique is cruder, and he leaves himself open to more counterpunches than Joshua might. But his right hand is so powerful and daunting that none of his opponents have been able to land a decisive blow, which is what makes this fight so interesting.
This fight is a bit similar to the Floyd Mayweather and Conor McGregor bout from 2017. Mayweather was the solid champion, the boxer who had perfected his craft and reached the zenith of his abilities. McGregor was the inexperienced underdog who had the old cliche of 'the fighter's chance.' Joshua is the champ, and Wilder is trying to knock him off. This fight however, would have been bigger than McGregor v. Mayweather.
Wilder certainly isn't half the draw of either the former or the latter, but the heavyweight aspect of boxing is enough to draw many fans in. It's been decades since fans had a chance to see two huge titans throwing crippling blows at each other, and this fight gave fans the chance to see it. The boxing world was robbed of a potentially historic fight, and it can only hope to see it early next year.