What LeBron Joining Los Angeles Means for the Celtics
July 2, 2018 8:08 am | by Dylan Corey | Posted In Boston Celtics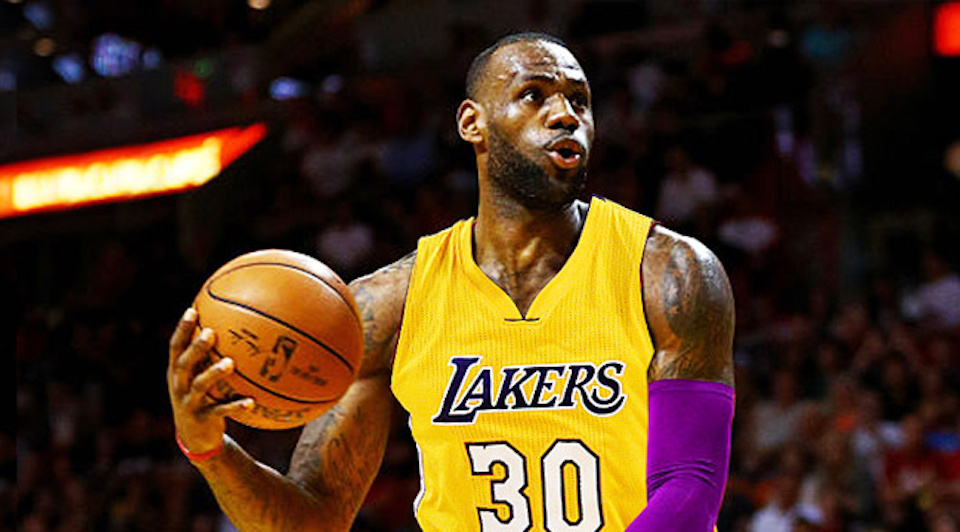 Photo: Getty Images
On July 1, ESPN's Adrian Wojnarowski hit the NBA world with a massive "Woj Bomb" regarding the future of NBA star LeBron James.
LeBron James has agreed to 4-year, $154M deal with Lakers, Klutch Sports says.

— Adrian Wojnarowski (@wojespn) July 2, 2018
James sent a shock wave throughout the league with this decision, and his Cleveland days are all but history.
Even though the Lakers are still unlikely to make the finals, that could all change with a trade for All-Star forward Kawhi Leonard. Demarcus Cousins is also a free agent and could be drawn to join forces with those two, creating a new super-team in the West.
Should this happen, and both the Lakers and the Celtics come out on top of their respective bloody playoff battles, the NBA finals would be one for the ages. These two teams fighting for the championship creates an impossible narrative lining up both historic and new rivalries for the Celtics. Not only the Lakers-Celtics rivalry that dates back to the 1960's, but also the new drama created when Kyrie Irving abandoned James in Cleveland and joined Boston.
Even if one or neither team winds up in the Finals, the regular season affairs will be stuffed to the brim with history and a compelling drive to come out on top.
Either way, "The decision part 3" was a sure-fire way to reignite one of the greatest rivalries in sports. It opened the door for Boston to coast their way through the East and paired one of the all-time NBA greats on a storied franchise with a young core, hungry for success.