Bray: With LeBron Los Angeles Bound, No More Excuses for Celtics
July 2, 2018 6:34 pm | by Kyle Bray | Posted In Boston Celtics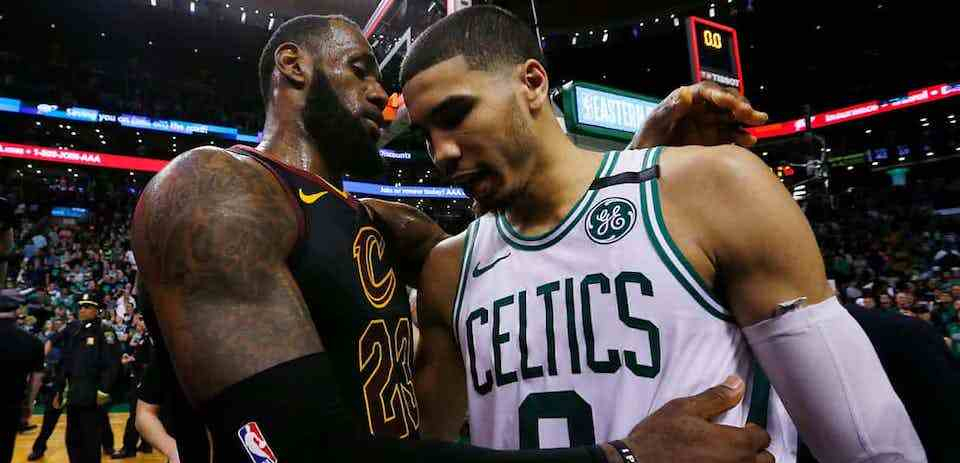 Photo: CJ Gunther/EPA
ESPN's Adrian Wojnarowski broke the internet yesterday when he announced that Lebron James is taking his talents to the west coast next year.
James will reportedly sign a four year $154 million deal with the Los Angeles Lakers after spending the last four years with his childhood team, the Cleveland Cavaliers. After carrying the Cavaliers for nearly the entire 2018 season and losing to the Golden State Warriors for the second year in a row, James decided to opt out of his contract with the Cavaliers and will abandon the Eastern Conference that he has ruled nearly his entire career.
With the Boston Celtics and James already having an intense rivalry, him joining the Celtics' historic rivals in the Lakers only adds more fuel to the fire. However, this deal brings even more benefits to the Celtics. Without James in the Eastern Conference, there is essentially nothing the way of the Celtics finally claiming the Eastern Conference title for the first time since 2010.
Last season, an injury-riddled Celtics team was only one win away from an NBA Finals appearance after falling to James and the Cavaliers 87-79 in Game 7 of the Eastern Conference Finals. The Celtics had an incredible year as they overcame injuries and adversity to make it as far as they did, but now expectations need to be much higher. With James out of the east and the strong squad the Celtics have, there is no reason that Boston should not be in the NBA Finals for the next two seasons at least.
While teams like the Toronto Raptors and the Philadelphia 76ers are not miles behind the Celtics in quality, both teams displayed their playoff inexperience last season. The Raptors are a great regular season but can't seem to get it together in the playoffs and the Celtics easily beat the 76ers in the playoffs last season without Allstar's Kyrie Irving and Gordon Hayward. If the 76ers make a deal for unsettled star Kawhi Leonard, it could be a different story next year, but as of now, there is no reason a healthy Celtics team should lose to the 76ers in the playoffs.
With Irving and Hayward returning next season and young stars like Jaylen Brown and Jayson Tatum gaining more experience, the Celtics have the best team in the Eastern Conference for the upcoming season. If the Celtics fail to reach the NBA finals next year in their first post-James Eastern Conference, the leadership of Brad Stevens and Danny Ainge should be called into question.
The Celtics' time is now. There are no more excuses for this team. It's NBA finals or bust from here on out.