Boston Celtics 2018 Draft Recap
June 21, 2018 10:49 pm | by Patrick Mulligan | Posted In Eastern Conference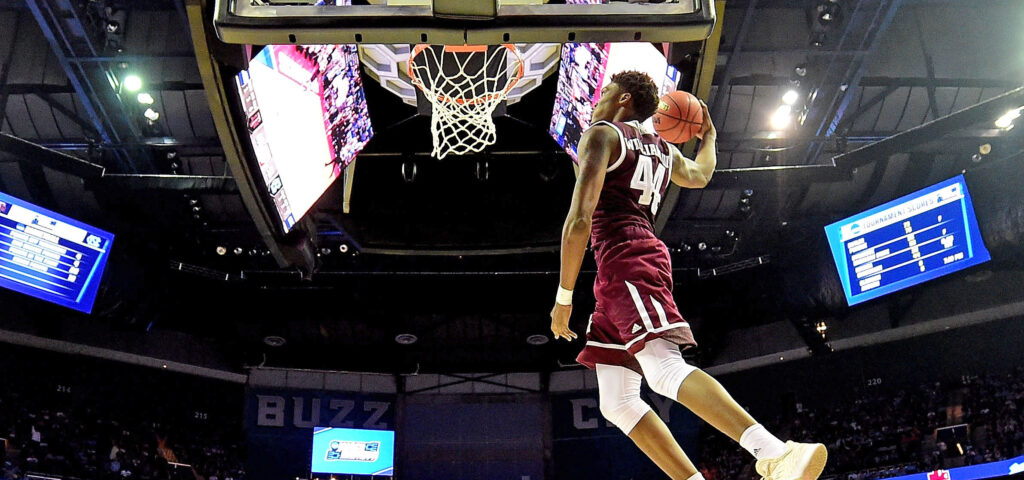 Photo Credit: NBA.com
The Boston Celtics held only one pick in the 2018 NBA Draft, and much speculation surrounded what Danny Ainge would do with that 27th overall selection. After commonly predicted picks like Donte DiVincenzo (Pick 17) and Grayson Allen (Pick 21) were selected before Boston's turn, the Celtics finally decided on Robert Williams.
In two years at Texas A&M, Williams averaged 11.1 points, 8.7 rebounds and 2.5 blocks per game.
The 6'9", 237 pound forward with a 7'6" wingspan will join this Boston team that lost in Game 7 of the Eastern Conference Finals, and will likely serve as depth for Al Horford and Aron Baynes down low.
Watch Williams' Highlights from His Final Season at Texas A&M
Williams, being selected late in the draft, isn't expected to have the immediate impact of past selections like Jaylen Brown or Jayson Tatum, but could likely be a solid piece for the team this year.
Despite this selection, the Celtics have reaffirmed their intention of re-signing Aron Baynes, who is set to become a free agent this offseason.
Boston also likely hopes that Williams can eventually replace the 32 year old Horford down low, and play alongside young stars like Brown and Tatum later into their careers.