Will Kyrie Irving Test Free Agency?
June 14, 2018 6:41 pm | by | Posted In Boston Celtics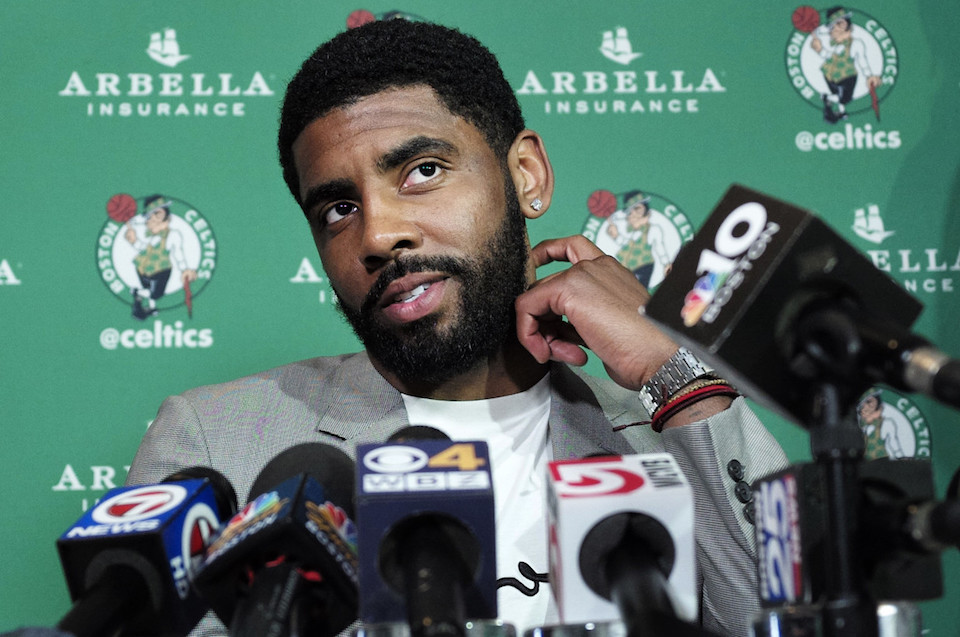 Photo: AP
Another offseason, another series of rumors surrounding a particular Celtics point guard.
However, unlike last summer with Isaiah Thomas, this year the rumors surround his successor, Kyrie Irving. Irving is coming off of his first season with the Celtics, where he missed 22 games due to issues with the same knee he fractured in the 2015 NBA Finals, but put up All-Star numbers, averaging 24.4 points per game, along with five assists. The 2017-18 season was undoubtedly the most efficient season of his career when it came to shooting the basketball, which makes the prospect of extending the 26-year-old that much more crucial for Danny Ainge.
That being said, an extension is the absolute last thing on Irving's mind. When asked, his response left Celtics fans rather skeptical and many quickly turned on him.
"Contractually, financially, it just doesn't make any sense," Irving said.
Which, to a point, is correct, but in a game of uncertainty, it is shocking that he wouldn't want to at least begin the discussion this summer. Irving did later add that the conversation will happen eventually, just not right now and that he envisions winning multiple titles with the Celtics.
One can speculate that a lot of Irving's unwillingness to commit to Boston right now stems from the ongoing rumors that LeBron James may be on his way to Boston this upcoming free agency period. Multiple reports said that he will be meeting with Boston this July, but the overall likelihood of a deal being agreed upon is slim.
"In this business, I've kind of experienced it all and seen a lot… so we'll see what management does," Irving said when asked on whether or not he'd be willing to reunite with James in Boston.
Combine that with the fact that Irving wanted to be the alpha-dawg on a championship team, it makes the thought of James signing with the Celtics seem even more difficult to fathom; and, if he did, there would seem to be an even more uncertainty on whether or not the point guard would even want to stay in Boston for the 2018-19 season, let alone down the road.
I think Irving's comments were pretty straightforward in regards to his extension, but with other rumors swirling, it does add an entirely new dynamic to the story.