Leandre: Smith Injury Heightens Need for Thornburg Return
June 12, 2018 7:18 pm | by | Posted In Boston Red Sox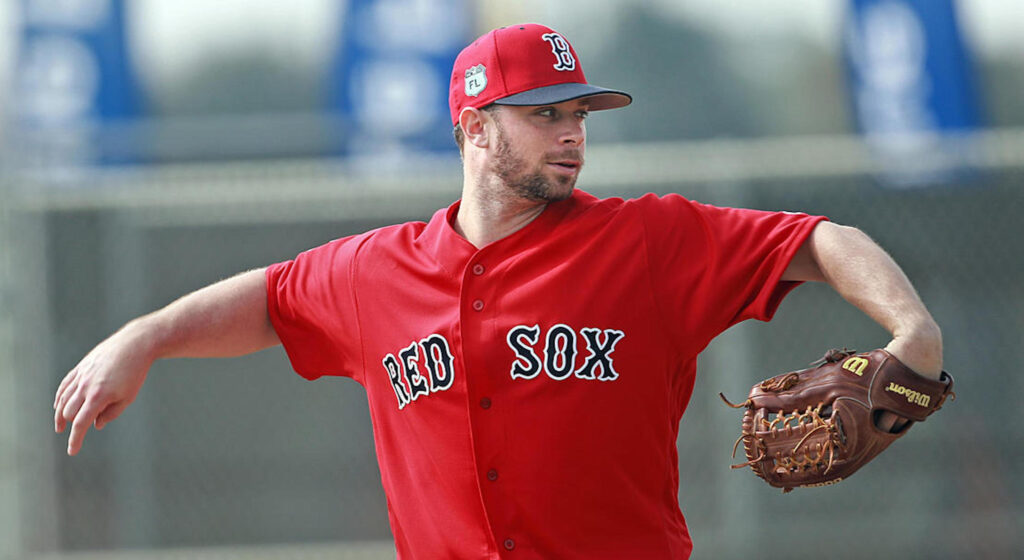 Photo: Matt Stone/Boston Herald
It may be a distant memory at this point, but at one time, Red Sox fans were actually pretty excited for Carson Smith.
Dec. 7, 2015, was the day the Red Sox gave their fans an early Christmas present—acquiring a young reliever with strikeout stuff in exchange for Wade Miley and career minor leaguer, Jonathan Aro. The move seemed like a steal at the time and, even though Smith's arm angle made him seem like a ticking time bomb, it at least gave the Red Sox a dependable arm that they could trust late in close games.
However, that just hasn't happened in Smith's bizarre three-year career in Boston. The fears about his mechanics landed him on the shelf for the majority of both the 2016 and 2017 seasons due to Tommy John surgery.
Smith was able to reinvigorate the die-hards who rooted for him since the day the Sox acquired him when he returned from his injuries, as he came back with a 1.35 ERA in eight innings in September of last season.
The 28-year-old impressed last year, which in turn gave him high expectations for the 2018 season. Even though he wasn't always sharp, he posted decent numbers with a 3.77 ERA in 14.1 innings pitched before landing himself on the disabled list once again—although this time it was self-inflicted.
On May 15, reports said that Smith threw his glove after allowing one run in his lone inning against the Oakland A's the previous night—a game the Red Sox lost 6-5—and popped his shoulder out of its socket.
The diagnosis originally was a right shoulder subluxation, but after a third opinion, it was deemed necessary for him to have surgery, potentially ending his 2018 campaign prematurely. His absence left a huge hole in the Sox bullpen.
This hole is likely to be filled by Tyler Thornburg, who you may or may not remember the Red Sox acquired during Winter Meetings prior to the 2017 season. The deal sent fan-favorite, Travis Shaw, as well as prospect shortstop, Marcio Dubon to the Brewers. Thornburg made a couple of appearances in Spring Training, before requiring shoulder surgery and missing all of 2017.
The injury came from failure to complete all of the necessary shoulder workouts that the medical staff gave to the young righty, at least as reported by John Farrell last season.
Thornburg provides a presence similar to that of Carson Smith's. He's a right-handed arm with a plus-fastball and nasty secondary pitches. Thornburg is also a guy who can pitch the seventh, eighth, or ninth innings, as well as multiple innings in relief.
But with Smith out, it's even more crucial that Thornburg is ready to go, and can be a horse for the Red Sox down the stretch.
He joined the team in Baltimore before Game One of the series on Monday and with Jalen Beeks getting optioned to Pawtucket, only time will tell on when Thornburg will be activated.