Paille Likely to End Career Following Injury
June 9, 2018 12:00 pm | by Libby Sweeney | Posted In Eastern Conference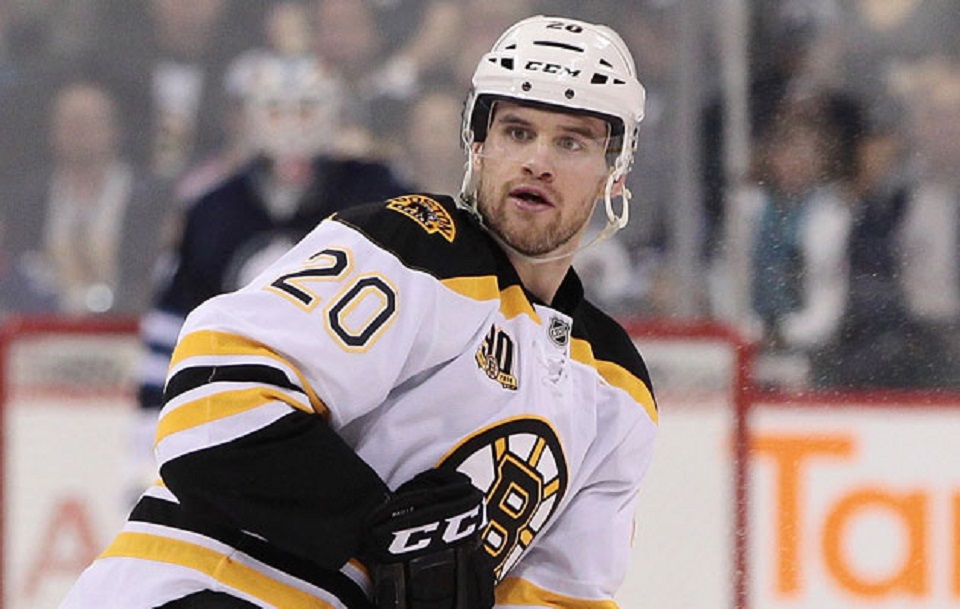 Getty Images
Daniel Paille, a former Boston Bruins winger who won the Stanley Cup with the team in 2011, will most likely never play professional hockey again, according to his Swedish team's sports director this week.
Stefan Bengtzén, the sports director for Brynäs IF of the Swedish Hockey League, said in a Swedish article with SportExpressen that Paille's career is "most likely over".
This news is the first on Paille after he was the victim of a high, blindside hit on Nov. 7 of last year. Thomas Larkin, a member of Adler Mannheim and former player at Colgate University, didn't seem to be making any sort of play for the puck when he flattened Paille in the final minute of the game which sent his stick flying across the offensive zone.
Paille had three known concussions with Boston, where he played from 2009 to 2015. He was part of the 2011 Stanley Cup-winning team, and was the left winger of the team's fourth line, which was also known as the "Merlot Line."
Bengtzén told SportExpressen that Paille has had no change in his condition since the hit in November, and "it does not look bright." In the article, Bengtzén refers to Paille's injury from the hit as a severe brain injury.
"I'm extremely doubtful about him," Bengtzén said.
Paille left the Bruins in 2015 as a free agent and later earned a professional tryout with the Chicago Blackhawks, though they let him go in late September. In Jan. 2016, Paille signed with the New York Rangers and finished the 2015-2016 season under contract with them, hopping between their NHL and AHL teams.
That summer, the Ontario native traveled to Europe and began playing with Brynäs in Sweden. He scored 17 goals in 65 games for the 2016-2017 season and was looking to further contribute to his team at the beginning of the 2017-2018 season when he was hit by Larkin.
Marc Savard, a former Bruin whose career ended in 2011 after experiencing two devastating hits to the head and severe post-concussion syndrome, said on Twitter that he has reached out to Paille after hearing the news.