Leandre: Red Sox Should Target Hand to Help Bullpen
June 9, 2018 3:00 pm | by | Posted In Boston Red Sox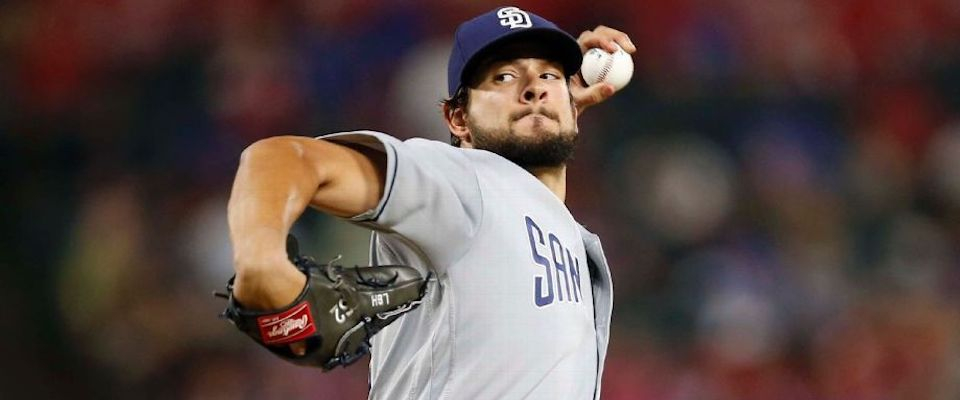 Photo: Jim Cowsert-USA TODAY Sports
When push comes to shove, you can never have enough pitching in the playoffs.
With the exception of the Houston Astros last season, the team with the better bullpen usually prevails. When it comes to the Boston Red Sox, up and down their bullpen, you see question marks. The likes of Matt Barnes and Joe Kelly pitched at an elite level from the get-go this season, but aside from those two and Craig Kimbrel, the rest of the bullpen is uncertain.
The likes of Heath Hembree, Hector Velasquez, and Brian Johnson all are arms that—while they can be spot-on at times—don't really have the track record to make fans believe they will be effective pitchers down the stretch.
Since the MLB trade deadline is only six weeks away, there will be a plethora of arms available from non-contending teams. One of those teams being the San Diego Padres, who seemed like an up-and-coming team in the NL West after signing Eric Hosmer, but they sit at 29-35 through the first two and a half months of the season.
Amongst the arms the Padres have, one that always comes to mind is left-hander Brad Hand, who has a 2.01 ERA in 30.1 IP this season.
The ex-Marlin starter found a home in the Padres bullpen in recent years, as his ERA has dropped each of the past three seasons. As a result, he's gained national attention from MLB experts. The stocky lefty has a 95+ MPH sinker to go along with his wipeout slider, which makes him almost unhittable most nights.
But why the Sox should trade for him? Well, at the moment, the Red Sox lefty specialist is Bobby Poyner, who despite having a 1.69 ERA this year, has only made ten appearances and pitched only 10.1 innings.
Breaking down the numbers a little more, Poyner's opponent batting average splits are .143 against left-handers, but righties hit .357 against him. As for Hand, his splits are .057 against lefties and .224 against righties.
Now since Hand can get both sides of the plate out, he's a much more suitable option for Alex Cora. With his previous time spent as a starting pitcher, he can be an Andrew Miller type of arm for the Sox this postseason.
Hand can shove, and he's become one of the most reliable arms in baseball over the course of the past three years. So if the Padres are out of it come July 31, the Sox should 100 percent go after Brad Hand, who's also under team control through the 2020 season.