Mooney: The Legend of Zdeno Chara
June 8, 2018 1:00 pm | by Carolyn Mooney | Posted In Boston Bruins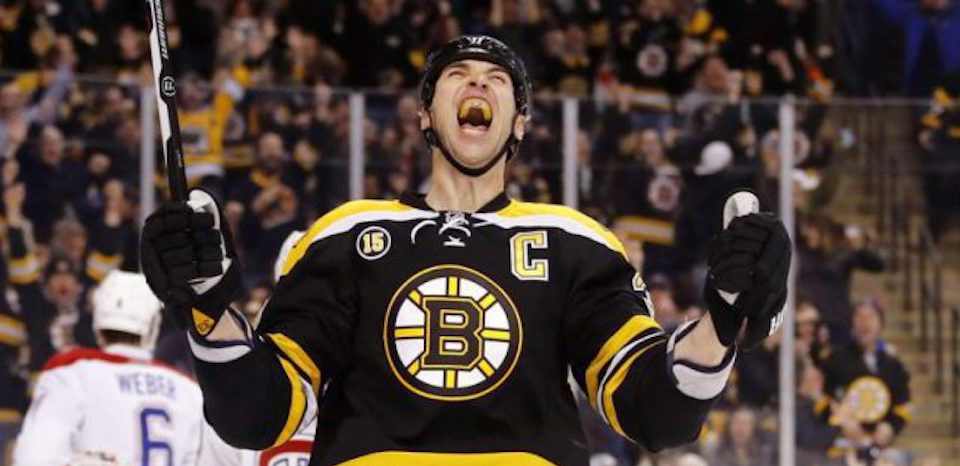 Photo: Winslow Townson-USA TODAY Sports
If I had to choose one person who I secretly admired as a celebrity mentor during my lifetime, it would be Zdeno Chara.
The Boston Bruins captain once said, "When you get beyond fear, frustration, worry, guilt or doubt and use the same available energy for generous and elevated emotions, that's when you are building your own personal energy field around your body. That's when you are designing your future and creating possibilities."
Chara, throughout his career, exceeded all his expectations and overcame all his doubts.
At 6-foot-9, Chara stands as the tallest player to play and to have ever played in the NHL. On skates, the Bruins' defenseman is almost seven feet tall. When he was a young boy, coaches told Chara that he should think about pursuing a career in basketball, but hockey was his true passion.
But it is not just his height that makes Chara stand out from the rest of the players in the NHL. What impresses me the most, is what the average person probably does not know about him.
Chara is a polyglot, which means he's mastered multiple languages as an avocation. He speaks six languages aside from his native Slovak—Czech, English, German, Polish, Russian, and Swedish.
The reasoning behind this? Chara said he wanted to make sure that any guy who came onto his team whose primary language was not English had at least one other guy who they could talk to. That is what I would call real leadership.
Some other facts about Chara that are worth noting is that he has a financial planning diploma from Ottawa's Algonquin College, received a license to sell real estate in the Commonwealth of Massachusetts, was one of the first NHL players to endorse You Can Play—an acceptance of gay players in professional hockey—and is an Athletic Ambassador for Right to Play.
In 2011, Chara won the Mark Messier Leadership Award which recognizes an individual as a superior leader within their sport, and as a contributing member of society.
Outside of being arguably one of the best captains the Boston Bruins organization has seen in its existence, Chara reaches out to social media to share his stories, life, and wisdom.
On his Instagram page, you'll come across multiple posts about his nutritional diet, thank yous to people who he has met throughout his life, posts about his family, and posts that are filled with messages that will inspire anyone who reads them. He also takes the time to translate every word he wrote in English to Slovak.
He is poised, humble, and all around a great person. While he is one of the oldest men in the league today, Chara is still playing to his body's best ability and giving it all while on the ice.
He touches the heart of anyone he encounters as it is rare to come across a person who has anything negative to say.
I for one am ecstatic that the Bruins extended Chara's contract by one year. Chara is the face of the Boston Bruins. He represents what a hockey player is and is a prime example of how a person should act and be. When his time here in Boston comes to an end hockey-wise, he will leave behind a legacy that I was fortunate to have witnessed.
If there is one thing I love about Chara the most, it is his mental attitude that there is always something you can change. And so, I leave you with one more quote from Chara himself.
"Every time we point a finger at someone, there are three remaining fingers pointing back at us. We may want to be careful with criticizing others. A good leader makes others realize their mistake in an effective way—without blame or insult. We can choose words wisely, our positive actions and good examples teach people more than the desire to change them."
Wise words from the legendary No.33.