Bruins Grades: Matt Grzelcyk and Nick Holden
June 6, 2018 6:34 pm | by Davis Ender | Posted In Boston Bruins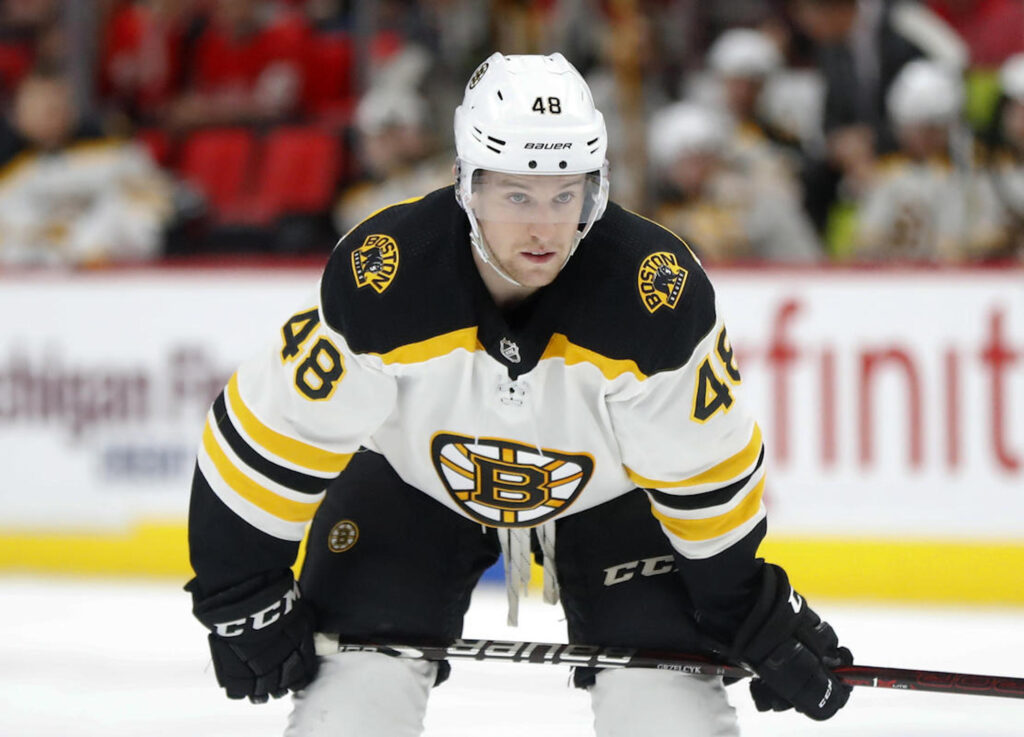 Photo Credit: Boston Herald
The wait between Stanley Cup Final games can be pretty brutal, so why not pass the time by continuing our series of Bruins grades!
Today we will close the book on our defenseman evaluations by taking a look at Matt Grzelcyk and Nick Holden.
Player: Matt Grzelcyk
Regular Season Stats: 3 goals, 12 assists, 15 points, +21
Post Season Stats: 0 goals, 1 assist, 1 point, -1
Grade: B+
Charlie McAvoy gets all of the talk when it comes to Bruins rookies, but he's not the only Bruins rookie that had a breakout season. He's not even the only defenseman either.
Enter Matt Grzelcyk, a rookie defenseman who had an incredible first season, but somehow fell under the radar. His plus-minus of +21 was the best among Bruins' rookies.
Grzelcyk takes the best of Zdeno Chara and Torey Krug and models them into his own skill set. He is a lockdown defender but also has the ability to get some offensive rushes started.
While he was on the ice, the team was generating far more high-quality offensive chances than they were giving up.
It took him longer than McAvoy to get his first shot in the NHL, but Grzelcyk proved himself as a reliable player that is likely going to be sticking around.
Player: Nick Holden 
Regular Season Stats: 4 goals, 13 assists, 17 points, -5
Post Season Stats: 0 goal, 1 assist, 1 point, +1
Grade: C
I praised the Bruins for their acquisition of Nick Holden at the trade deadline, but unfortunately his brief journey to Boston didn't really amount to anything.
His initially poor numbers were very misleading given that he played for a bad New York Rangers team and he even managed to have a pretty season amid the chaos. When arriving in Boston however, he struggled to get ice time.
Holden displayed average defensive play when he did manage to get on the ice, but he failed to do anything that set him apart. When Brandon Carlo went down, everyone thought he was destined for a larger role in the playoffs, but that never really came.
The Bruins front office clearly saw potential in this depth defenseman, but it seems he never lived up to expectation.